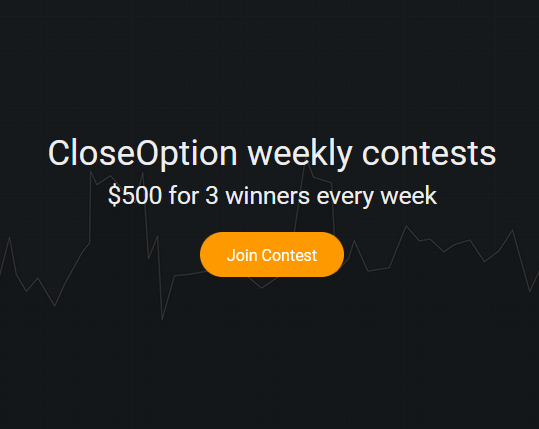 Challenge accepted! Join and win
We are delighted to announce an exciting two-day Cryptocurrency Trading Competition hosted by Closeoption.
The details of this premier event are as follows:
Start Date: 2023.10.28
End Date: 2023.10.29
Prize Pool: $500 cash prizes for the top 3 competitors
Entry Fee: Free to enter
Recharges: $1 or $2 recharge options available
Winning Criteria: Highest account balance at competition end
Prize Withdrawals: No restrictions – cash prizes will be directly deposited
Eligible Countries: All approved countries may compete
Please visit our contest page to learn more and register for this free competition. We look forward to your participation and wish you the best of luck!
CloseOption Team
www.closeoption.com
Join Us to Learn How to Succeed in Your Trading
person_addRegister