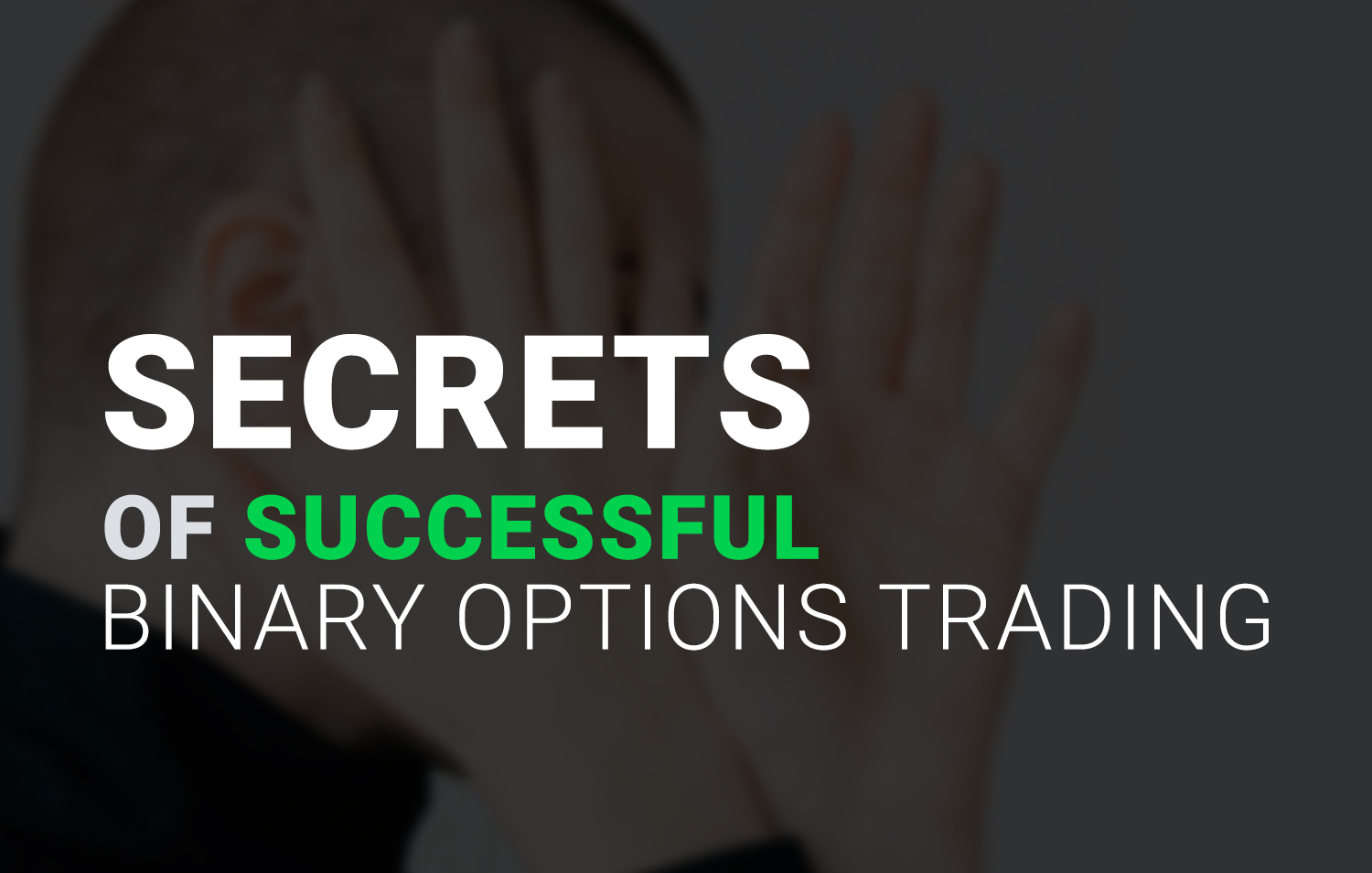 Secrets of successful Binary Options trading
Table of Contents1 Secrets of successful Binary Options trading1.1 Successful Binary Options and Forex trading1.1.0.1 Broker 1.1.0.2 List of the currency pairs, stocks, and equities 1.1.0.3 Trading tools 1.1.0.4 Reliability1.1.1 Trading strategy1.1.1.1 Assets you want to trade 1.1.2 Money management and risk management to survive1.1.3 The last word Secrets of successful Binary Options trading We […]
Secrets of successful Binary Options trading
We can recently see a growing tendency for traders to join the Binary Options market due to being one of the most lucrative and trusted businesses worldwide. Although many traders have reached a high-profit level in Binary Options trading, others find this investment disappointing and unsafe. It would be interesting to know that Binary Options traders have proved that it is possible to make money through this market by following some basic rules and a trading strategy. Now it is time to improve your performance in Binary Options trading by knowing what successful traders do. If you want to be a successful Binary Options trader in the Binary Options market, you should know that "success" is not very far from you. Here, all basic requirements for trading Binary Options 'profitably' are discussed. Be sure to read this article, consider the tips, and become professional by putting them into practice. Welcome to the future!
Successful Binary Options and Forex trading
Binary Options and Forex trading are similar in many aspects; therefore, if you are a successful Binary Options trader, you will most likely make profits in the Forex market and vice versa. Yet, some differences make you change your trading plan when you get to know the Binary Options' specific mechanism. Some of the most critical factors which can help you to be a successful Binary Options trader are listed below:
Broker
To start trading Binary Options, you need to register with a broker. Some features distinguish a good broker from a weak one. In what follows, you get familiar with some of these prerequisite features:
List of the currency pairs, stocks, and equities
Try to choose a broker that provides more trading assets. This way, you are free to select any asset which suits your trading strategy and thus make profits. Brokers with a limited list of assets do not provide you with too many trading opportunities, and you may lose your money sooner or later.
Trading tools
You need some trade tools, such as technical analysis tools and a well customizable trading room. It would help if you also chose a user-friendly broker to better access all the available features.
Reliability
There are many scam brokers on the internet; therefore, you should be cautious not to invest in newly established and not regulated brokers. This way, your investment might be at risk. If you want to join a newly established broker, it is better to start with a small amount of money and test it before depositing your entire investment.
Trading strategy
To trade in Binary Options or any other financial market, you need a trading strategy. A trading strategy is like a road map for you; it keeps you in the line and does not let you go off the line. In developing a trading strategy, there are some factors which you should note:
Assets you want to trade
Choose some particular currency pairs, stocks, and equities, which are proper to your trading strategy, and concentrate on them. Trading too many stocks and currency pairs will soon overwhelm you. By focusing on some assets, you will quickly become an experienced trader and understand their market's future changes.
Desired expiry time
Your trading strategy should tell you which time frame is desirable for you. A trader cannot trade all assets in any time frame successfully. You need to choose your expiry time and place your orders according to the signals you receive based on your expiry time. Both short term trading and long term trading could be profitable in the Binary Options market. It depends on the trader and his/her trading strategy.
Binary Options trading tools
If you want to trade, you must be able to predict the future behavior of the market, no matter you are a technical trader or a fundamental trader. If you are a technical trader, you need technical analysis tools such as indicators, candlesticks, Fibonacci, etc. Based on your trading strategy, you should decide which one you are willing to use to make a more significant profit. On the other hand, if you are a fundamental trader, you need to specify the websites and news you are going to use to predict the Binary Options market's direction. Your trading strategy should determine all necessary tools.
Money management and risk management to survive
It is not exaggerated to say that money and risk management are essential for successful trading. For instance, in financial markets, keep in mind that you should trade on a portion of your savings and invest the money you afford to lose. This way, if you lose some trades, your life will not be mainly affected. Furthermore, it would be best to clarify how much of your money should be involved in a single trade.
You cannot risk all your balance in a single trade because you may lose it all. Place your orders with a particular percentage of your balance (i.e., the trade size). Do not forget to set a "Stop-loss" limit for yourself when the market goes against your predictions.
The last word
Trading Binary Options is not always risky. It depends on your understanding of the market's nature and the time and effort you put into learning. By knowing and observing some basic and simple points, you can become a big profit trader. Learn this market's patterns well and guarantee your future financial success.