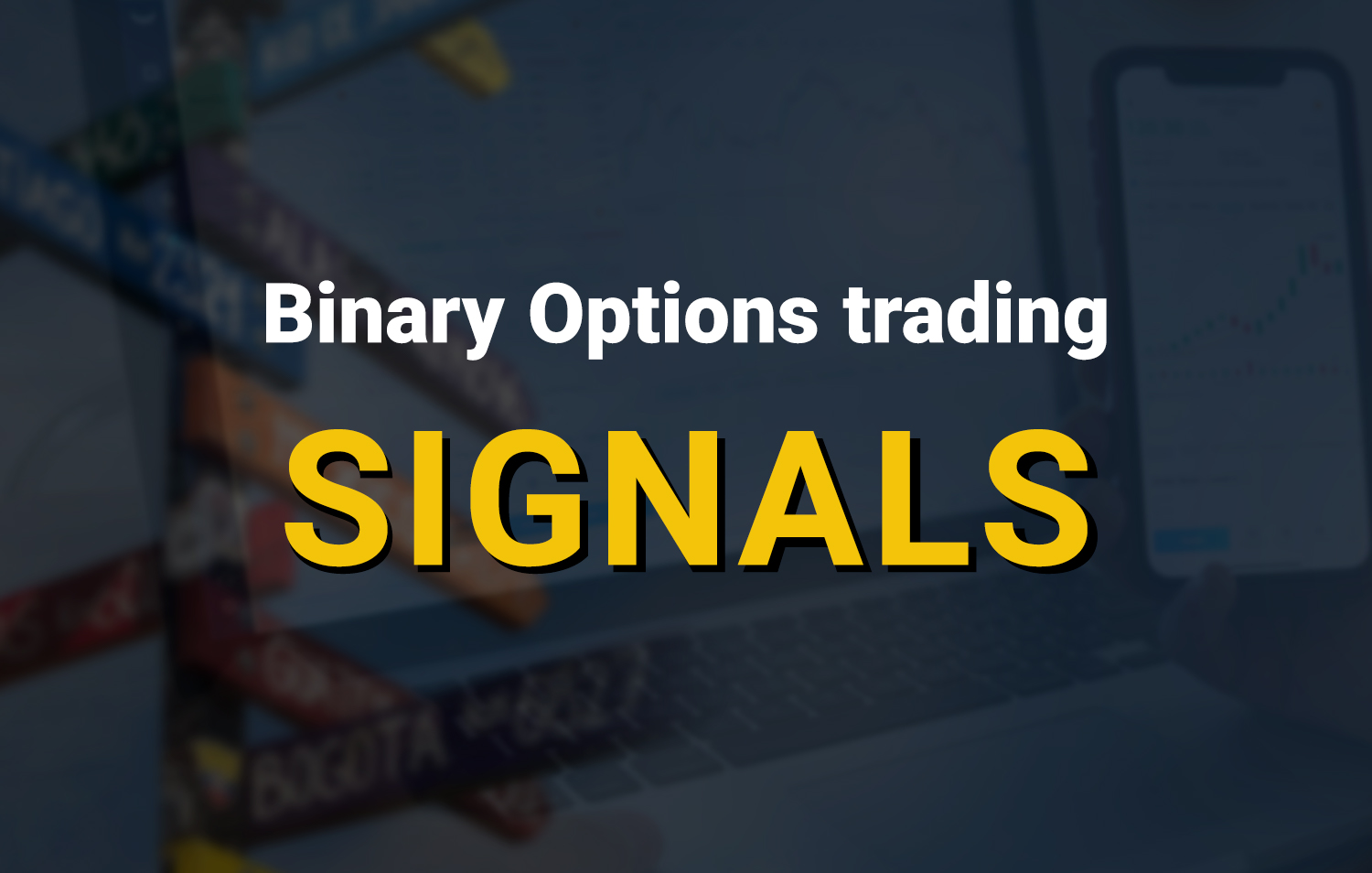 All about Binary Options trading signals
Table of Contents1 What you should know about Binary Options trading signals1.1 What are Binary Options trading signals?1.2 Who can use Binary Options trading signals?1.2.1 Why use Binary Options trading signals?1.2.2 What are the best Binary Options trading signals for beginners? 1.2.3 Other signal types1.2.4 Final note What you should know about Binary Options trading signals […]
What you should know about Binary Options trading signals
This post is an introduction to Binary Options trading signals and is only for informational purposes. 
Have you ever heard about Binary Options trading signals? If yes, you are most likely to be tempted to use them to make profits without conducting market analyses. Let's wait here for some points to regard before deciding whether this tool is safe for you or not. Naturally, you may have some questions in mind about Binary Options trading signals. Questions like: what exactly is a signal or a signal service in Binary Options trading? What are free Binary Options signals? How to choose the best one, and what are the features of a reliable signal provider?
The answers to these and the other related questions are what you need to know before choosing a signal service for Binary Options trading. In what follows, you will find the most essential and useful facts about Binary Options trading signals, and after that, you can decide more professionally. Do not miss it out!
What are Binary Options trading signals?
A Binary Options trading signal is simply a prediction or future market movement indicator. In general, they are made by Binary Options companies, experts, or specialized robots. This tool typically provides real-time trade information such as market position, count down, expiry time, direction, and price level to offer the best trading opportunities. Generally, they offer some cues for traders, through which they can increase their chance to profit in the Binary Options market. Signals are available for a variety of assets for Binary Options trading.
Who can use Binary Options trading signals?
You do not need to have much experience in Binary Options trading. It means that all traders can use signals secondhand. For instance, experienced traders can employ them based on their Binary Options trading strategies. Furthermore, it can be ideal for those amateur traders who have recently entered the market. Thus, they need some guidance at the onset of the trading journey. These traders are not trained before; when it comes to trade more profitably, they are encouraged to learn how to trade Binary Options using signals. Signals are also useful for those who do not look at Binary Options trading as their primary job. They only want to earn some extra money and thus turn toward this solution.
Why use Binary Options trading signals?
Checking real-time data and demo trading allow traders to learn more about this market's nature. Using signals does not necessarily mean we should put learning and practice aside. Instead, they are complementary to your analyses to enrich your predictions. Moreover. you can consider them as a developmental tool as well. Interestingly, they can be used for both short term and long term trades. In this way, you will be able to minimize the risk of loss and simultaneously compare your option with the one provided by an expert. It is worth noting that some experts believe that Binary Options trading could become more straightforward and lucrative when you use these market signals. However, if you are still unwilling to use, and do not trust them, no problem! You can rely on yourself.
What are the best Binary Options trading signals for beginners? 
Binary Options trading signals are mainly classified based on the provider type. We have signals generated by software or provided by a human. In what follows, we will discuss each's characteristics and mention the differences between them in brief.
Binary Options Signals Software: Binary Options Signals software generates signals by some automated software. Automated software produces signals based on many factors, including historical data, algorithms, expert advice, and market conditions. IT engineers mainly develop Binary Options signals software in cooperation with expert traders. These programs are mostly a mixture of several technical indicators that use the market data to predict a future price. Some Binary Options signals software can help you handle all your Binary Options trades. The software can be integrated into your trading platform's interface, and you can have the signals redirected to your email as well.
Binary Options Signals By Human: Human Binary Options signals sometimes are not based on hard data but based on individuals' opinions and emotions. Human Binary Options signals are generated by the top Binary Options traders based on technical and fundamental analysis methods; these signals can be copied into your trading platform on your behalf and at your permission. Most providers let their users choose which expert's signals they want to receive or copy.
Other signal types
Besides the educational resources, such as various types of articles and video tutorials on Binary Options trading, some Binary Options brokers develop free tools to generate high-quality free Binary Options signals for you per any person you direct to sign up for a trading account with them. However, these free Binary Options signals are not confirmed always to yield sound predictions. On the other hand, paid Binary Options signals are services you need to pay a fee to their provider to subscribe to the service. It is also possible to subscribe to both signals software and signals provided by a human. For the software provided signals, you pay a fee to join the software, and as soon as you sign up, the provider will send you messages or emails. Usually, software predictions have an accuracy of 90%; therefore, you can make sound predictions most of the time and make profits.
If you want to sign up for a human signal, the first thing you should consider is the signal provider's status, background, and CV. It would be best if you were cautious about choosing a professional trader who has been making regular profits. These types of signals will be commonly shared with you via email or social media.
Final note
Using Binary Options trading signals can help you improve your trading experience. At the same time, you can make more profit with a lower risk per trade, either you are a professional or a novice trader. You have to look for a reputable, reliable, and high-quality signal service. Otherwise, it could be dangerous, and your investment would be at high risk.