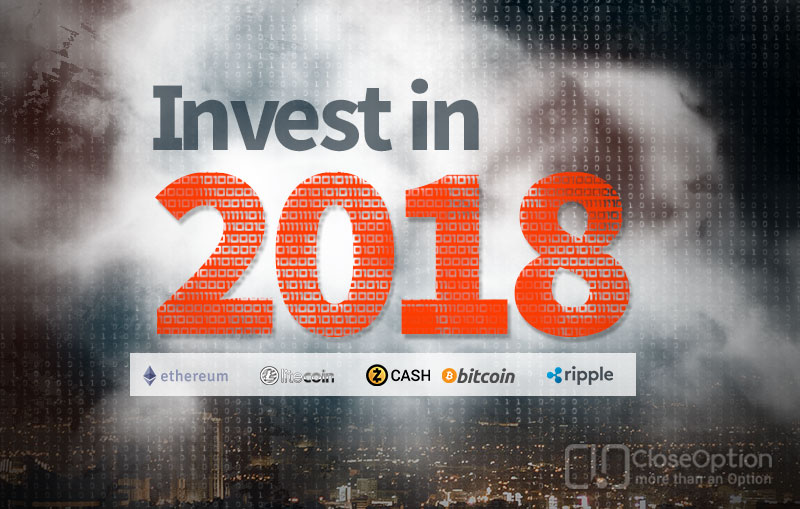 The Best Digital Currencies To Invest In 2018
Table of Contents1 Do not miss the opportunities to invest in digital currencies1.1 Litecoin Digital Currency1.2 Monero Digital Currency1.3 NEO Digital Currency1.4   Cardano Digital Currency1.5 Ripple Digital Currency1.6 IOTA Digital Currency1.7 Bitcoin Cash Do not miss the opportunities to invest in digital currencies Digital currencies are not believed to be the ninth rank of searching engines in the world when […]
Do not miss the opportunities to invest in digital currencies
Digital currencies are not believed to be the ninth rank of searching engines in the world when it launched in 2009. Needless to say, the volume of searching regarding currencies can provide a large number of capitals to this market. In any case, it is tempting to hear that some digital currencies have been ameliorated and had a one hundred-fold growth since 2016. Therefore, has this market had much worth to invest or not?
It looks like the current year, 2018, will be the most important year for cryptographic. Apparently, Bitcoin has maintained its position as the most reliable and expensive digital currency and the rest of currencies strive to get closer to Bitcoin. According to many reviews, these digital currencies are likely to be the best currencies for investing in 2018.
Litecoin Digital Currency
Litecoin or LTC, which was made first in 2011. Litecoin uses a Peer-to-Peer technology like Bitcoin. Many experts predict that the currency will grow well in 2018 due to having the high similarity with Bitcoin. Currently, the price of this currency is $151.
Monero Digital Currency
Monroe's digital currency launched in 2014 and allowed miners to produce it. Monroe's currency is known as XMR. This currency has a unique feature of its rivals like Ethereum and Bitcoin, and this feature has made Monroe a major and popular currency. Monroe allows users to trade and find themselves unrecognizable. The price of this digital currency is currently $245 on May 3, 2018.
NEO Digital Currency
Neo is made by Chinese and is very similar to Ethereum technically. This currency grew more than 83 times last year and is expected to grow at a high rate in 2018, given that it is the second largest economy in the world. The currency is currently $84.
  Cardano Digital Currency
The digital currency of Cardano is known as ADA. This currency was established in Hong Kong by Charles Hankinson. The price of this currency is currently only 37 cents, but it should be noted that more than $9 billion is the currency's turnover, and today when this article is written, it has had more than $300 million in turnover. This has caused a massive turnover of Cardano. Its rank is sixth in the list of market turnover, so we should expect the currency to grow well this year.
Ripple Digital Currency
Ripple is another different digital currency which is known as XRP. The volume of turnover is $33 billion and currently, it is       $550 million. Therefore, this volume trigger Ripple is the third digital currency in the world. Coindesk is announced to be supported by the biggest and famous European banks and the price is 83cents. Owing to its high volume of transaction, it seems it is a good option to invest in 2018.
IOTA Digital Currency
IOTA is a different currency. This currency does not use the blockchain technology, and this caused it to attract a lot of attention and last year its price rose from 40 cents to $5.24, and it is expected that in the year 2018 will also grow well.
Bitcoin Cash
Bitcoin Cash is one of the bitcoin branches known as BCH. The size of Bitcoin cash builder blocks is between 1 and 8 mg, which allows individuals to handle their daily problems in a P2P space with a greater amount of digital currency. Notably, MasterCard wants to store its car in future. Despite its high exchange rate of $1,475, it looks like it is a good option for investing in 2018.
In stock markets, in real and digital currency, never will the market be predicted with certainty that the price will increase or diminish. A very simple news can have a tremendous effect on the price. Therefore, in addition to the study, divide your investment into several parts to reduce the risk of investment.