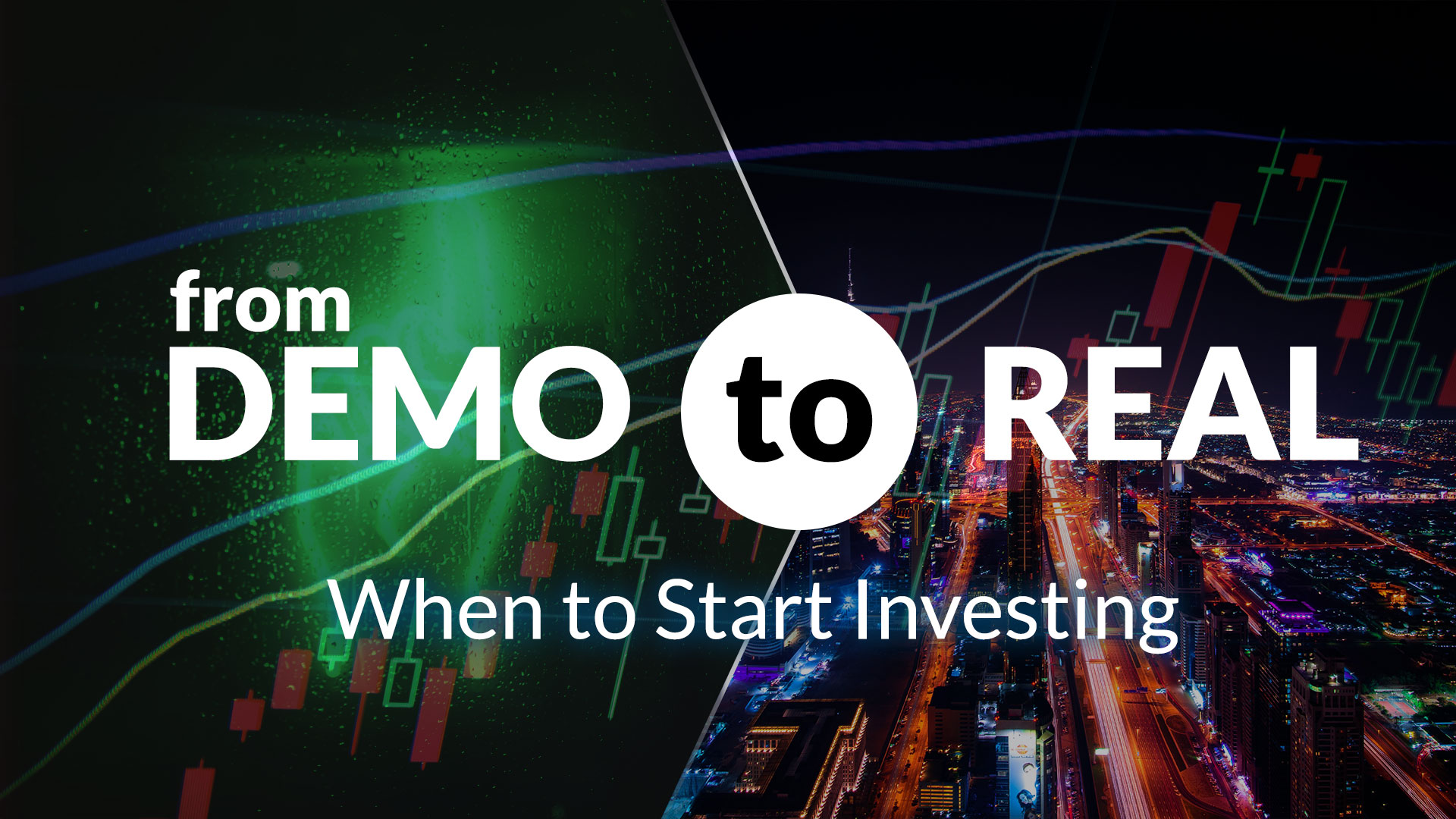 Some brokers provide a demo account, which is a fantastic benefit. You will get the opportunity to experiment with new approaches, indications, and tactics. And you can do all of this without putting your own money at risk. But, of course, you didn't come to the trading platform to have a good time. You want to make enough money to be able to purchase anything. This is something you can do with a genuine account.
The crucial question is, when is it appropriate to move into a real trading account? When it comes to switching from a trial account to a genuine one, we can typically divide traders into two different groups. The first group include all investors who move to a real account too early, and those who move in a real account too late are in the second category
Switching late
Before getting involved in real-field trading, you should use the trial account as a practice. However, several traders appear to be stuck at this stage. For years, they've been utilizing a demo account. They are well-versed in the markets, have developed tactics, and consistently profit. When questioned about why they haven't moved to the live account, they merely provide vague replies. They claim that they must still complete certain tasks, such as collecting cash for a deposit or estimating risk.
The issue appears to be psychological. The reason for not stepping forward is anxiety. And this isn't just about forex. It is not unusual for people to acquire knowledge; they are making plans to do some activities but never tend to experience them in a real field. As a result, they continue to do what they are doing in the security of their existing situation. However, if people never attempt, they will never know about its ongoing process.
Switching soon
There are some traders who used to do the affairs in a hurry. On a trial account, they invest a little. They are profitable. They move to the genuine account because they are confident. They also fail. These traders are frequently unprepared for real-world trading. They are frightened of losing money; therefore, they close positions as soon as they begin to lose money or make a tiny profit. Remember that making mistakes on a demo account is preferable to making them on a real one. Don't rush anything; instead, wait until you've had enough practice.
What is the exact time?
1. You stick to your financial planning approach.
Having financial planning approach and getting stuck in it are different issues. Financial planning strategies assist you in keeping track of your account balance. It's a system of rules that govern things like how much money to put into a single deal. I would suggest putting aside 1-5 % of your whole assets. These guidelines prove that you do not risk everything if the marketplace does not move in the way you expect. In the FX market, there is no magic in the FX market. Everybody loses and wins in different situations. However, sticking to your financial planning plan will help you earn a consistent return.
2. Having power over your passion
In the trading industry, being able to manage one's passion is crucial. Because everyone is unique, each person reacts differently to his or her own sentiments. It may seem hard at times to remain cool, but you should give it all your capacities. It's also a good idea to practice this ability on a trial account. Trading real money, on the other hand, is a psychologically different experience than dealing with a virtual asset. In any case, practice makes perfect, so the more one invests, the more he understands his own feelings and performance. When you make a winning deal, you should not become too enthusiastic. It's possible that it'll cause you to become distracted and make blunders. Also, when the market is moving against your expectations, don't become too despondent. Remember that everyone loses from time to time. What matters most is what you can earn in a long-time period.
3. The earnings are greater than the losses.
It is critical that you establish some kind of long-term stability. This does not imply a large gain that will pay off all of your obligations. What this implies is that you will be able to make a consistent profit. It may be minor, but it must be demonstrated over time. For instance, you may see how many profitable deals you make over the course of a year or after 100 deals.
Desire time for using Deme account
The trial account aims to allow you enough time to study the approaches, tactics, and strategies. It allows you to get to know the platform and experiment with different indications and features. All of this adds to the amount of experience you'll need to convert to the actual account. Regrettably, there is no ready-made formula. Nobody will warn you that it should take a month or a year to complete. It's a highly personal affair. People begin at various levels. You must decide on your own. I hope that this information will assist you in determining the best time for you.
Another thing you may do is make a gradual shift. What I mean is that you convert to a real account after investing in a trial account for a while, but you begin with a very modest amount. You may put down as little as $20 or $30. You won't make a lot of money with this money, but you'll get a taste of real-money trading. You will gradually raise your investment in order to enhance your returns.
Join Us to Learn How to Succeed in Your Trading
person_addRegister