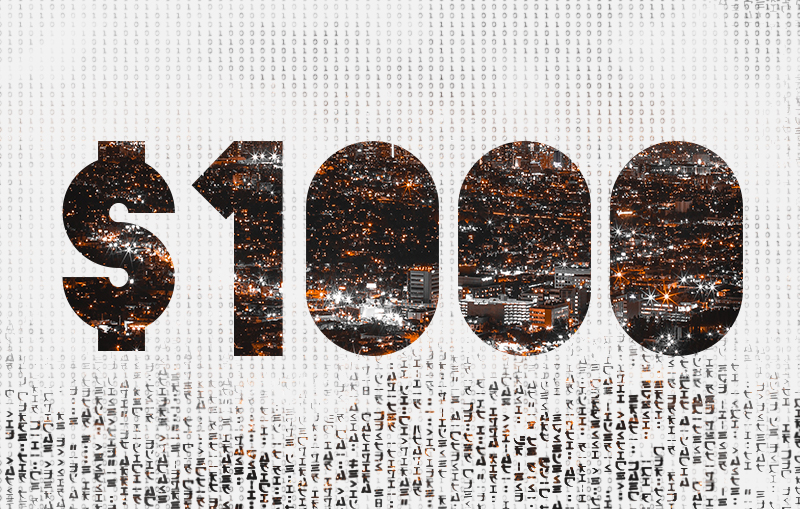 Investment In Different Digital Currencies on the Online Marketing
If you had an investment of $1000  in digital currencies last year, how much would you have today? Considering the past is sometimes tedious and sometimes we hope to imagine that we turn back the clock one year and intend to invest $ 1,000 in the digital currency market. Of course, most of us have […]
If you had an investment of $1000  in digital currencies last year, how much would you have today?
Considering the past is sometimes tedious and sometimes we hope to imagine that we turn back the clock one year and intend to invest $ 1,000 in the digital currency market. Of course, most of us have $ 1,000 worth of money to invest in a risky market.
 The Best Choices for Amateur Traders in Digital Currencies!
Bitcoin

Digital Currency

(The most current popular digital currency)
In most articles, futures currencies will be named Bitcoin for investment in 2017, so it is likely you would have invested in this currency. If you had $1,000 to buy Bitcoin in a year ago, your capital would be 6 times more. I mean $6000
Digi

byte Digital Currency
One of the major currencies to invest is Digi byte. If you invested $ 1,000 in dollars this year, today your capital has increased by 40 times and today you have $40,000!
Ethereum 

Digital Currency
Ethereum was a very popular currency and was considered an important currency for investing in 2017 in most articles. If you invested $1,000 a year ago, today your capital would be about eight times and you would have $8,000.
ZCash 

Digital Currency
Zcash is a successful currency. Over the past year, the currency has grown 3-fold, and if you invested $1,000, you would have $3,000 today.
Ripple 

Digital Currency
Ripple's currency with a different definition without the ability of mining appeared in the market. Last year, the value of this currency was 5 cents, and today its value is more than 80 cents, that is, if you had bought a $1000 RIPL, now you would have $16,000 capital.
Dash 

Digital Currency
It would also be one of the options for investing in the digital currency for 2017. If you had invested $1,000 in this currency, now your capital would be $6,000.
Overall Review Of Digital Currencies
Other options have been introduced to invest in disparate websites, in either case, you would have benefited significantly from each of the ones you chose. If, according to this article, you divided $1,000 into each of websites over the last year, you would have about $12,000 worth of funds.
No one knows that your capital might have been multiplied by 2019. Who knows?