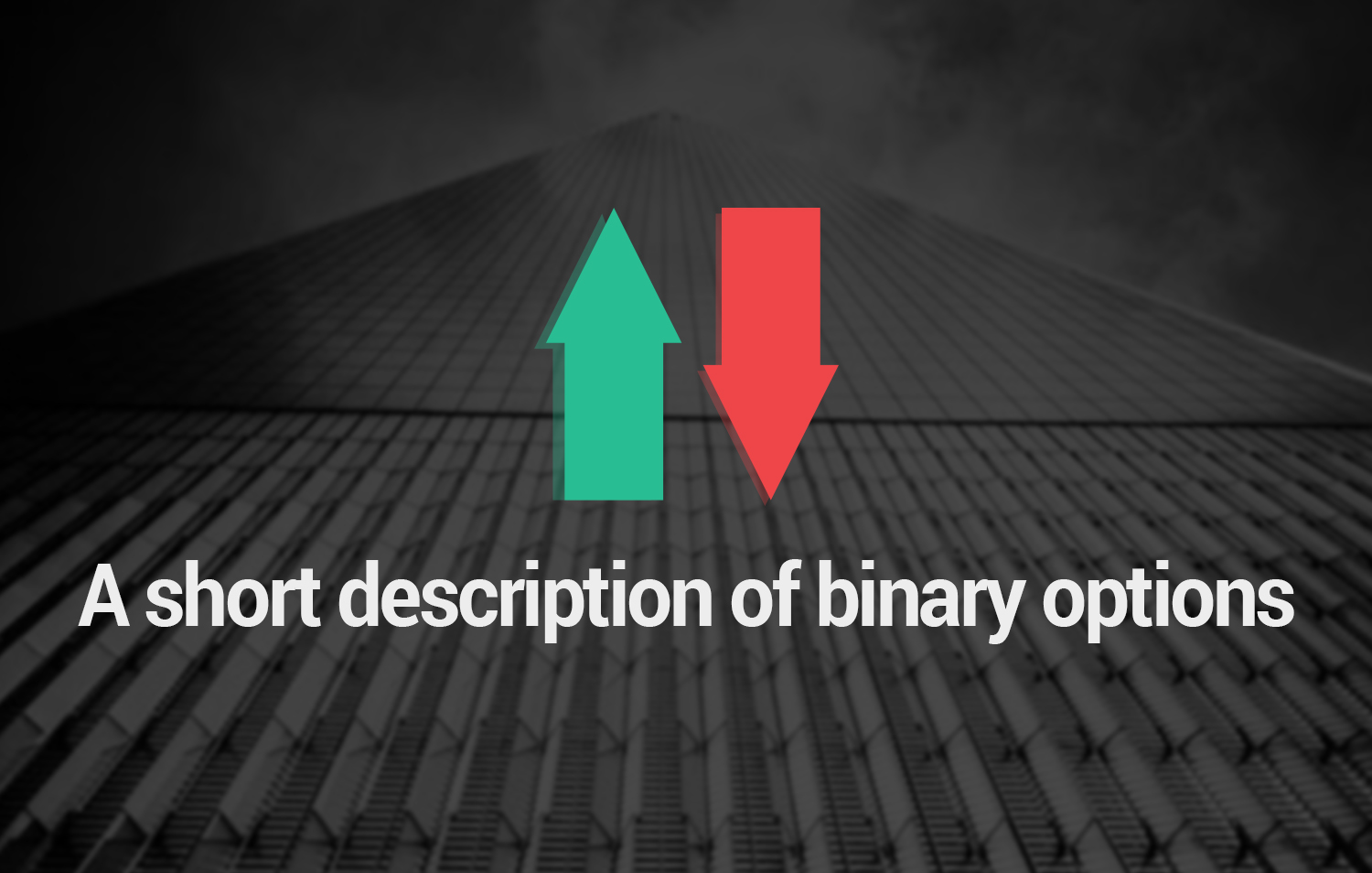 Parallel to the widespread increase in different trading fields, there has been a rapid growth in the use of binary options in the trading world. As you may already know, binary options depend on this question: "Will the value of the asset goes up or down at a specific time?" However, you can trade profitably […]
Parallel to the widespread increase in different trading fields, there has been a rapid growth in the use of binary options in the trading world.
As you may already know, binary options depend on this question: "Will the value of the asset goes up or down at a specific time?" However, you can trade profitably by answering the question correctly. Anyhow, many people may wonder what exactly are binary options, and what benefits and drawbacks are there in binary trading? In this article, we answer their questions, and also, we provide them with adequate information on how to start trading binary options and useful tips on how to make the most of it.
A short description of binary options
To begin with, we will first consider how it all works.
Clearly, binary options are a specific type of financial investment that can be used on any market or instrument. When considering essential materials and complicated math to be exploited in binary options trading, there are no complicated math and calculator that explicitly meet the requirements of this type of trading. Strangely enough, the only fundamental element of a binary option is aware of how it all works. Binary options are straightforward. Therefore, to traders' eyes, this type of trading has acquired a considerable amount of popularity and is considered "all or nothing" trade. For that, traders know exactly how much they could win or lose before they officially start trading.
Thus, if you are willing to make a profit in binary options trading, you can anticipate news, global trends, and quarterly reviews to know precisely whether the asset will go up or down at a specific time in the future. Moreover, the diversity of derivatives that traders can choose is much broader than what you may think. Traders can trade on commodity value, like crude oil and aluminum. They can also select a stock price, such as Facebook or Amazon. What's more, foreign exchange rate options are available too, such as primary and minor pairs. And finally, they can even choose to trade cryptocurrencies such as Ethereum, Bitcoin, and Litecoin.
Option types
There are many different option types that traders can choose to trade. However, we will provide you with the most popular types along these lines.
Up / Down (High / Low): This is the simplest option. And it depends on whether the current price will increase or decrease when the expiry time arrives?
In / Out (Range or Boundary): traders will set a "high" and a "low" figure. Then, they will decide if the price finishes outside or within those boundaries.
Touch / No touch: This option includes levels that are set either higher or lower than the current price. Traders will then be able to decide whether the price will "touch" those levels during the time of expiry and trade. Finally, as soon as the touch happens, the payout will come.
Ladder: ladders are somewhat similar to the up/ down option. Anyhow, traders tend to use pre-determined levels instead of using the current price in trading. This option type often requires a substantial price move. However, traders must not overlook the fact that they don't always have access to both sides of a trade.
Expiry time
One of the most important aspects of binary options is the expiry time. As we see it, the expiry time is when the trade ends. And also, it indicates whether the trader has lost or won the trade. Expiry time varies between 30 seconds and 1 minute to a full day, or even to one month.
Advantages of binary options trading
The use of binary options in trading, providing the strategies and essential tips are carefully considered, is highly recommended by many traders around the world. Let us explain some of the reasons why binary options are considered to be beneficial.
The very first advantage of this type of trading is its simplicity. As we already mentioned, the traders' decision is only based on one factor, and their bet is straightforward. Moreover, because of its expiry time, traders don't need to worry about the time that the trade will end. While in other markets, a system to limit the losses such as a stop-loss may highly be required. The additional advantage that is worth mentioning is its profit potential. Surprisingly enough, binaries often have extremely attractive returns.
In some cases, the payouts will be up to 90% on a single trade! Thus, if you are willing to trade with significant benefits, binaries are highly recommended for you. And the third reason would be its accessibility. If you've got enough time, you can trade 24 hours a day. There's no limit to access to the real-time charts. Therefore, traders can log in at night, in the morning, or even on the weekends.
Risks of binaries
The idea of trading binaries may sound very attractive, but it can also be somewhat problematic. There is an alternative approach to the one described above, and several disadvantages of binaries have been mentioned by different traders. The very first disadvantage is limited trading tools. Many traders complain about the limited tools that are provided for trading. However, to make up for these limited tools, brokers are working to increase their offering, and also there are some online sources for these tools. Traders should be aware of risk management. This means losing investment can happen quickly because the broker set a trading floor with the minimum required for traders to enter the market. In other words, even if you have $250 in your account, you can see yourself losing with just five trades that don't work as expected.
Tips
There are several essential points to keep in mind when trading binaries. But the essential point that is worth mentioning is never to stop learning. Benjamin Franklin believed that "An investment in knowledge pays the best interest." However, many different sources can help traders increase their knowledge.
Books and eBooks written by experienced experts are a unique source of knowledge. A notable point in using books for learning is that it allows traders to learn at the best pace. 'Trading Binary for Dummies', written by Joe Duarte, is a useful book that can make trading easy for traders.
Newsletters and blogs are especially valuable sources of data since they provide traders with up to date information and developments that may impact markets. Moreover, traders can be updated about binary options competitions as well .
In addition to learning, the other significant point that is mostly overlooked by traders is psychology. Traders must not fail to observe that having the right strategies doesn't necessarily guarantee to trade successfully. They should also be aware of their feelings that may impact their trading. Fear and greed often distract traders from real numbers. Thus, it should be noted that losing is always a part of the game, and it's essential for traders to stick to their strategies and control their harmful emotions to get the best results.
In short, in this article, we've reviewed some aspects of the binary options trading. Those who support binaries do so since they know how to make the most of it and how to turn the trading into a lucrative business. However, our point has been that by using proper strategies, tips, and knowing all of the pros and cons; one can finally decide which option to choose and what way to continue to reap the benefit.