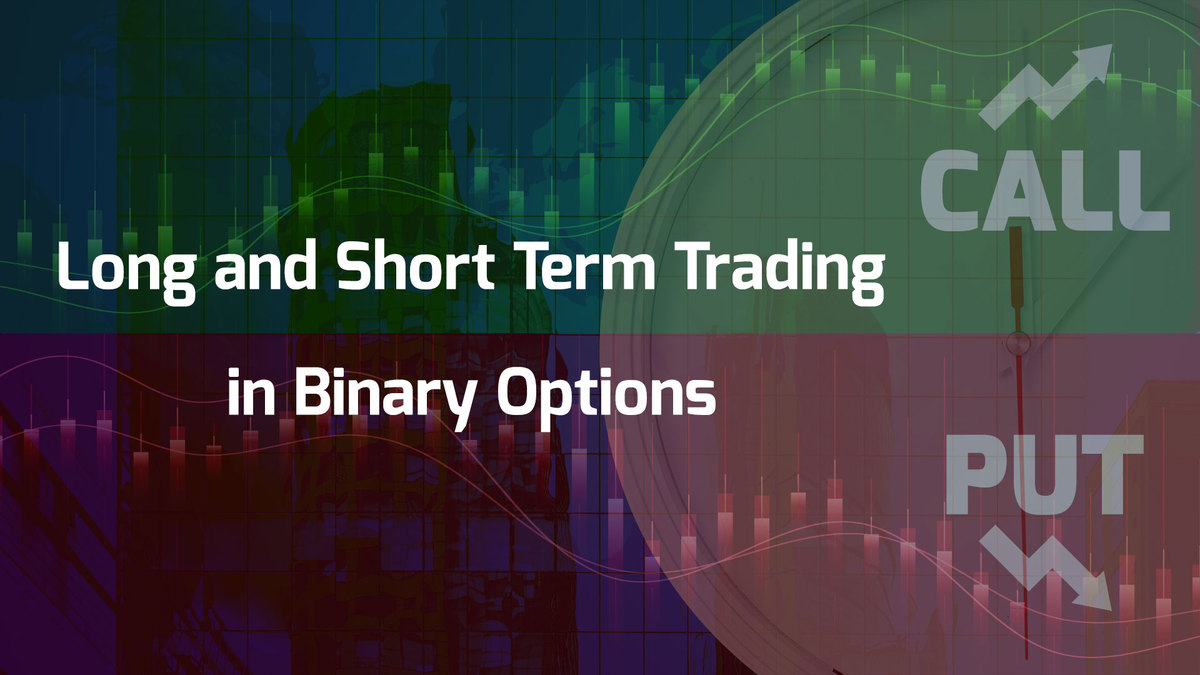 Binary options are beautiful on the outside, and many people attend the market because of its simplicity and profitability in the short term. After all, you have to push either of the two buttons; call or put. But in reality, many people lose their money in binary options because of oversimplification. Truth of the matter is that inexperienced and financially uneducated traders believe the binary options market is an excellent place to start because it is easy to deal with. This belief is only true to the extent that you do not mistake trading for gambling. You should note that the market does not work based on luck. This article aims to introduce a few points to consider before investing in binary options hoping that they would prevent traders' capital loss.
Work with a Trusted Binary Options Broker
The first broker you find in your search results is not necessarily the best one, and you need further research to find a trustworthy broker. The broker must be legitimate and be licensed with the respective state's confirmatory documents. It always helps to ask for advice from someone with experience in binary options. Often brokers that have stood that test of time and won awards in the financial realms are safe to work with. Nonetheless, we recommend that you deposit a small amount and check the cash-out process before investing your money.
Use a Binary Options Demo Account
The binary options market is not as sophisticated as the forex or the cryptocurrency market, and you do not need intense training to trade in the market. While it is necessary to know how the market works and how different events affect the price movement of a given asset, a great deal of your success depends on the experience you gradually gain. Part of your trading experience regards working with the broker's platform and the provided functions. It is strongly recommended that you test the platform's functionality and make your blunders and bloopers there before switching to the real platform. Remember that you are one tap or one click away from winning or losing.
Do not Invest All Your Money in Binary Options
In binary options, you are dealing with an all-or-nothing situation. Sometimes your analysis does not add up, and your educated guess goes wrong. Evidently, you cannot inspect all influential factors concerning a particular asset, or you might receive fake news about the asset and make the wrong decision about the value direction of the asset. Furthermore, the money you invest in binary options must not be your life savings or the money you borrow because the psychological pressure will most probably cloud your judgment, and in case of loss, there will be irrecoverable consequences. Hence, you had better compile a diverse portfolio out of your capital and avoid putting all your eggs in a binary options basket.
Set up a Binary Options Trading Framework
It would be best if you had a trading strategy or plan that paints a picture of your short and long-term goals. You should know how much money you can afford to invest in binary options and develop a risk management technique that keeps your capital from liquidation. Considering that you know the basics, it takes some time for you to work out an adequate framework that saves your money. Without such a plan, your positions in the binary options market would be incoherent, and you constantly find yourself in situations when you do not know what to do.
Avoid Random Binary Options Contests
The adverse consequence of an unsystematic approach to the binary options market is the impulse to trade at random. Binary options' returns occur in the short term, and inexperienced traders fall victim to their greed and set unrealistic targets. Please note that participating in several (4 or 5) binary options contests simultaneously employs all or most of your capital, and in case you are betting against the current trend of the market, you will possibly lose your money. Thus, you had better stick to your framework, and whenever you get the idea that you are gambling, leave the market temporarily and debug your framework.
Avoid Binary Options Overtrading
One of the conditions of surviving the binary options market is knowing when to stop. You are not supposed to gain all of the profit in the market, and as soon as you reach, for example, your daily target, you should leave the market until the next day. On the other hand, sometimes you might get in a bad run and keep losing money. On such occasions, a lethal thing to do is trying to make up for your loss. This is because you are under a lot of stress, and your perception is impaired. You must realize that the market does not work at your will, and even enterprise traders cannot fight against it. Thus, you should know that stubborn behavior only worsens the matter, and the best thing to do when you are having a bad day is to walk away and come back afresh when you are self-composed.
Avoid Binary Options Overtraining
You can find all the preliminary information about binary options online, or in case you could not, a broker's support team or an experienced trader can help you. However, as you start working with binary options, you will encounter ads promoting automated trading software or a virtual robot working based on artificial intelligence with a high percentage of efficiency and winning ratios. Also, you may come across binary options training course commercials that convey you need more instructions and reintroduce notions that are available online, and claim only in their course you can find that unique information. Thereby, while we encourage frequent updates of your trading skills, it is worth mentioning that experience is your best teacher, and taking several training courses wears out your confidence and brings about some sort of dependency on a third party.
Final Words
There is a fine line between participating in binary options contests and gambling; while the former is a potential business, the latter is just a hobby. Even though we cannot wholly disregard the element of luck, you should know that the market is rule-based and analyzable. We recommend that you only invest a share of your money in binary options for short-term returns and avoid investing all your money in this market.
Join Us to Learn How to Succeed in Your Trading
person_addRegister