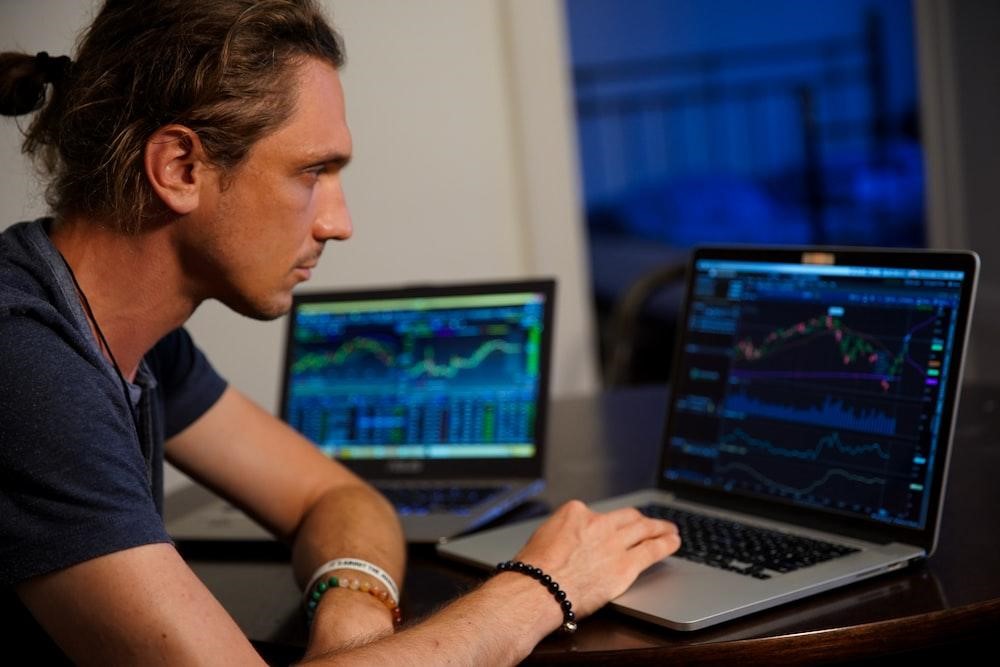 Over the last decade, binary options trading has increased massively in popularity. This is because binary options trading is financially viable and straightforward.
Binary trading knowledge and mastery ensure success. Most traders find it difficult to master these two distinct concepts. Trading binary options profitably requires adhering to a great systematic strategy that ensures consistent wins on each trade.
The worst thing you can do as a trader is to pick a broker based on presumptions and feelings. There are many honest brokers out there, but you also cannot ignore the fact that there are just as many dishonest brokers.
You've probably heard harrowing tales of traders who lost a significant amount of money to deceitful brokers. According to the US Securities and Exchange Commission, identity theft is one of the complaints they received related to websites that offer an opportunity to purchase binary options via web-based platforms.
This is why you must do extensive research and pick a reputed and reliable platform to work with if you want to avoid getting sucked into the trap set by some shady brokers.
Binary Options Trading Overview
A binary option is a fast and straightforward financial instrument that allows investors to speculate on whether the price of an asset will go up or down in the future. But how does binary trading work?
Contracts for binary options provide clear outcomes and defined risks. They are dubbed 'binary' since there are two probable results when they expire. Either get a preset profit or lose the fund you invested in starting the trade.
Some traders use various examples of budgeting software to assist them in carrying out accounting and financial duties. Budgeting software can range from simple single-entry apps to sophisticated double-entry platforms with modern tools. You can also check the FreshBooks review to learn how this budgeting software makes otherwise complicated financial management a pleasurable experience.
Advantages of Using Binary Options Trading Platforms
The market of binary options is a highly effective financial system. Purchasing binary options is appealing to investors due to its simplicity and visibility. When you buy, you know the risk you are looking to take. Your investment either generates a predetermined profit or loses the entire amount invested in the trade. They are simpler to understand than other alternatives, which is why more individuals are searching for leading binary options trading platforms to help them with their trading.
According to a study by Fortune Business Insights, the worldwide Online Trading Platform Market Size is projected will reach over USD 12 Billion in 2028, growing at a CAGR of 5.1% during the forecast period (2021-2028).
Here are some ways how binary options trading platforms can assist you in your trading journey.
Beginners Can Get Started Easily
There are multiple kinds of binary options, each having its degree of risk and complexity, whether you are an experienced trader of stocks and options or a novice. You can progress to any level that feels comfortable, starting with straightforward call and put options and moving up to double no touch options.
Anybody can trade, and anyone can win. It is intended to be simple for anyone completely new to trading. Additionally, there are more advanced solutions with greater yields that seasoned professionals can trade for high-risk, high-reward paydays.
Provides A Demo or Trial Account
Using a demo account, traders can develop their trading skills and learn outstanding short-term trading strategies in real trading environments. Although there won't be any exposure to market risk, the conditions in a demo account are comparable to those of the actual market.
Some brokers offer demo accounts for a limited time, while others offer them indefinitely. If possible, always opt for a lifetime demo account, which enables you to try out your trading strategy and methods before entering the real market.
Exceptional User Experience
Binary options trading platform enables traders to learn from the pros and improve their skills. Because all the processes are incredibly smooth and straightforward to understand, the binary options trading platform has become popular among beginners.
Some platforms provide bonuses that all traders can enjoy. Binary options trading apps also offer quick account opening, fund withdrawals, and transfers. It also offers security that is SSL-certified.
Users can also benefit from the referral program that several platforms are offering. The platform's versatility, which allows it to be used on any device, can help users in their trading.
Finally, some platforms include tools to enhance brokers' communication with their clientele and their trading experience.
Provides Educational Content
The binary options trading platform offers a comprehensive learning center with information on products, funds, accounts, and much more. Furthermore, they organize webinars and workshops to provide valuable binary trading knowledge. You'll be familiar with market trends and technical trade assessments. In addition, the platform provides market analyses and evaluations of particular commodities, industries, and currency markets.
Trading Flexibility
The tiers and established floor for deals and binary options are another distinctive way the platform is. It implies that you'll know your optimum profit or loss in advance.
Before you begin the trade, the platform will let you know the maximum gain or loss, giving you more financial control. Additionally, the platform offers enough versatility to invest in various markets, particularly short-term trading.
Start with Low Investments
The best aspect of the binary options trading platform is that you don't always have to place significant investments. A safe approach to binary options is to start with small investments until you get the feel. Even after you've mastered it, you can keep betting small. The payouts might not be as significant as if you had spent considerable money, but they are still enough to encourage you to keep playing.
Helps Develop Effective Trading Strategies
You won't get very far in binary options trading if you don't have the most accurate binary options strategy. Trading without a plan is similar to playing online casino games. That is a strategy in and of itself, but it is neither viable nor profitable in binary options.
Excellent binary options trading strategies are primarily based on analytical and statistical data. You can evaluate the market effectively and impartially using trading strategies. Your ability to make informed decisions, as a result, improves your chances of making profitable trades.
Without trading strategies, it can be challenging to determine the assets you should concentrate on at a given time or when to place trades. You can use various strategies to boost your odds of making significant profits when trading binary options.
Possible Investments Pay Off Even If You Lose
Despite having higher payouts than other investments, binary options inherently carry a higher level of risk. Many binary options brokers provide a small return on a losing bet to help mitigate this risk and increase the appeal of binary options trading. For instance, if an option did not work out in your favor, you might get back 5 and 15% of your initial investment rather than losing all of it.
Provides Access to Additional Assets
In addition to the wide variety of assets available for investment, binary options platforms give investors access to stock types that would otherwise be out of reach for the average person due to their high cost. Binary options make this possible because you aren't investing in the stock but rather in a broad prediction. Since you don't own a stake in the company, you can buy the option for a low cost.
Dominate the Binary Trading Market with Binary Options Platform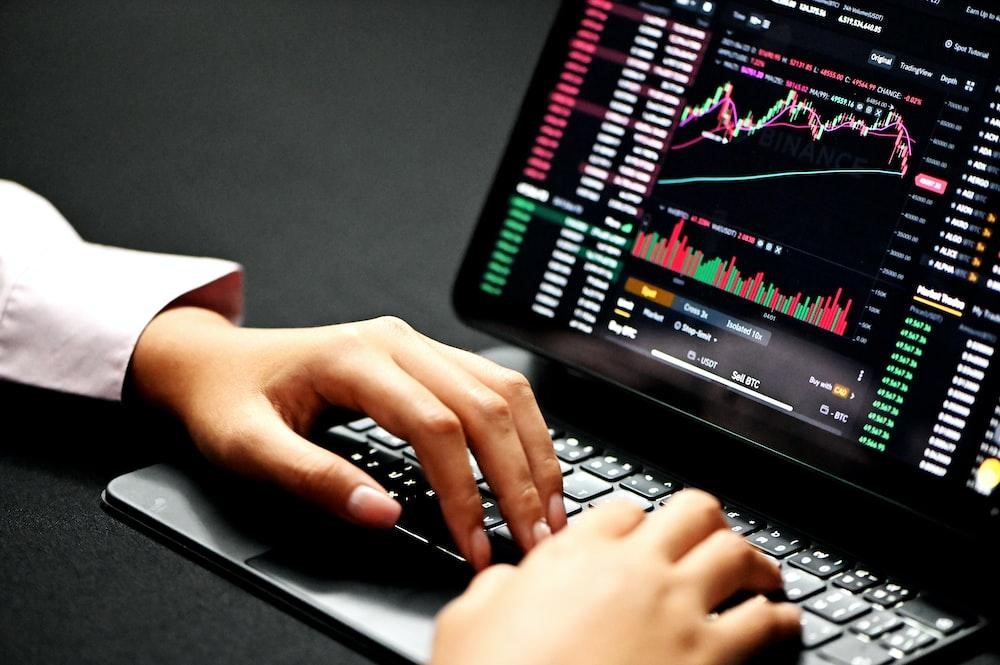 Trading binary options can be very profitable, but only if you have access to and apply the proper knowledge on how to trade binary options successfully. Binary options trading does not offer a single path to unwavering success.
You'll need some time to settle in at first because every investment involves some risk. However, you can lead the binary trading market with practice and tutorials using the binary options trading platform.
Join Us to Learn How to Succeed in Your Trading
person_addRegister