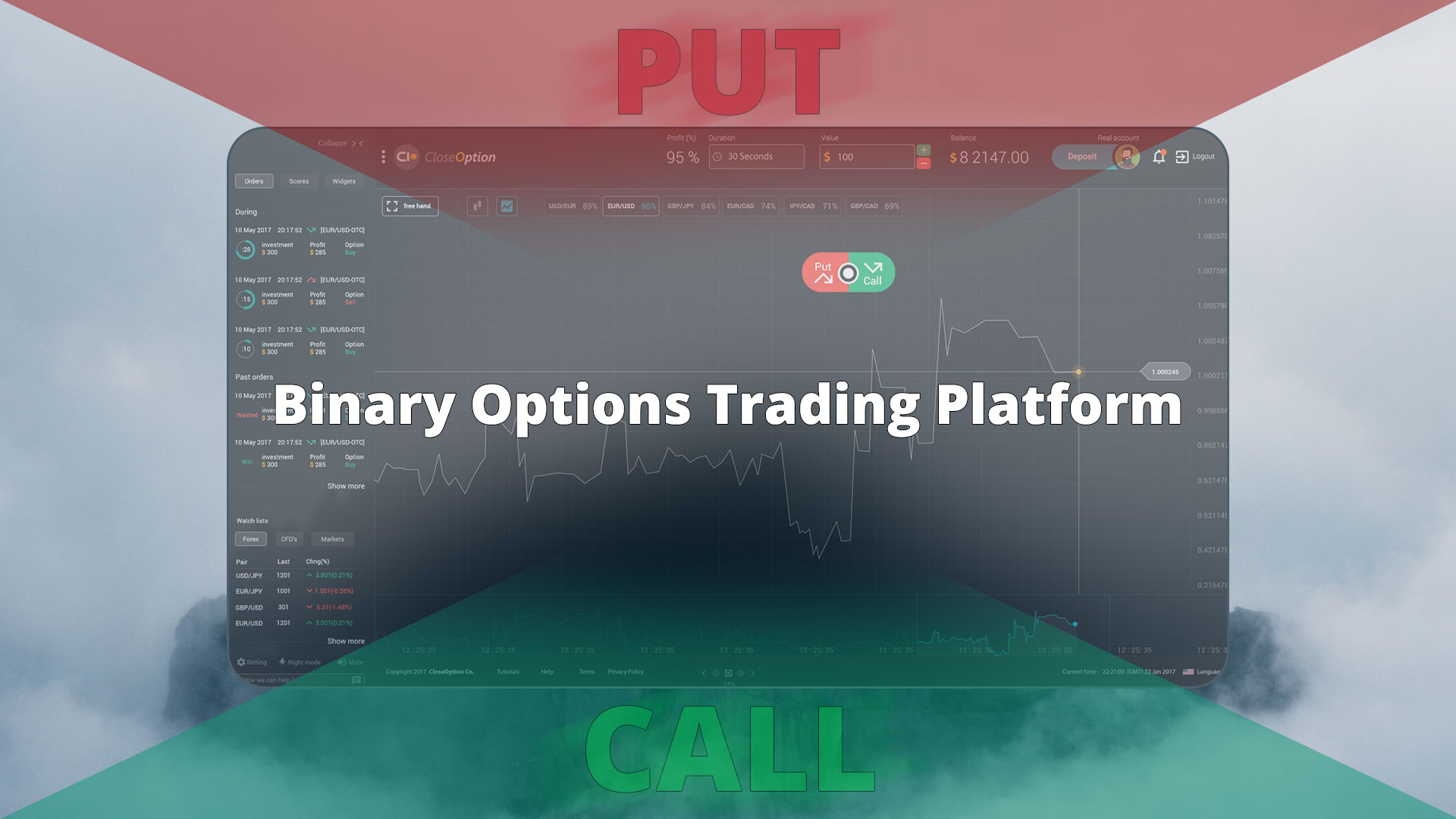 Introduction
Global financial markets have gained popularity in the last decade, and extensive exposure to investment advertisements has attracted many people to such markets. The binary options market is one of the famous markets, and thanks to its simplicity, it is the first choice of many novice options traders. Nonetheless, some conservative and old-fashioned people prefer to steer clear of the binary options (options trading) market because they perceive the market as a kind of gambling. This mindset is caused by a lack of knowledge about how the market works. However, with an analytical and systematic approach to binary options (options trading), the market can be as profitable as other financial markets like Forex.
Many companies offer binary options or options trading platforms. Some of which involve high complexity that can lead to the loss of a large amount of money for novice traders. Due to its simplicity, the CloseOption platform, in addition to meeting the needs of professional options traders, is a suitable target for beginner binary options or options traders. In practice, one of the main goals of this binary options trading platform is simplicity, accessibility, and facilitating binary options trades for customers who have started learning binary options or options trading.
CloseOption Platform Security
On the one hand, any binary options broker stands on the pillars of their users and investments, and on the other hand, broker's safety is the primary concern of traders. CloseOption has been running since 2015 and constantly updating the security of the platform ever since. Furthermore, CloseOption's identity verification policy bars money laundering activities from endangering the broker's reputation. Despite what a few cynical individuals claim about the privacy concerns of identity verification, CloseOption strictly uses the policy to fight against fraud. The procedure is not time-consuming, and traders can simply verify their identity by uploading an ID card or passport. CloseOption also obtains an address verification policy to eliminate any remaining concerns about money laundering. All these procedures are administrated to create a safe binary options trading platform that fulfills users' expectations.  
Merits of Trading with CloseOption
With the increasing popularity of global financial markets, many brokers have also come into play. Therefore, choosing a trustworthy binary options broker is a vital prerequisite for trading. CloseOption has managed to survive the fierce competition among binary options brokers by developing a solid platform. In what follows, we introduce the advantages of trading on CloseOption's binary options trading platform.
CloseOption Demo Account
Using a binary options demo account is a safe way to approach the market. In a demo account, you are provided with virtual money that you can use in a simulated trading activity. Please note that the demo account is live, meaning that the asset prices and fluctuations are identical to what is happening in the real market. Likewise, order placement and execution are the same as the real platform. The only difference is that you are trading via virtual money. Thus, a new options trader can use the demo account to test the market and see how it works, and an experienced options trader can use the demo account to test their new strategies and trading patterns. That is, you can use the demo account to be prepared for trading on the real platform without risking your capital.
CloseOption's binary options trading platform implements useful utilities and features and aims for a convenient trading experience by developing a user-friendly interface. Since all the features of the real platform are also accessible on the demo account, users can test the efficiency of the CloseOption platform by trading on the demo account to make sure this is the right place for their trading activities. CloseOption users have access to a demo account with a $1000 virtual balance, and they can reset the balance three times a day when it is lower than $1000. Simply, the demo account simulates the real trading experience without putting your investment at stake.
Smooth Performance
CloseOption's binary options trading platform has obtained a comprehensive design that incorporates valuable tools and features. As a result, traders can customize the platform in their interest and personalize their trading experience. For example, the platform uses a drag-and-drop procedure for order placement, enabling traders to move the Buy/Sell button across the screen, making trading more convenient. Traders can also customize the chart into different formats such as a bar, line, area, and candlesticks.
CloseOption provides instructions on the platform's functionality and frequently uploads articles about the market updates on its website. Users can also contact the CloseOption support team to ask their questions and solve their problems. More skilled options traders can also contact CloseOption to provide feedback on the platform's UI and share their suggestions. Also, users can follow the brokers' latest news on the website and receive information about the occasional promotions.
Join Us to Learn How to Succeed in Your Trading
person_addRegister