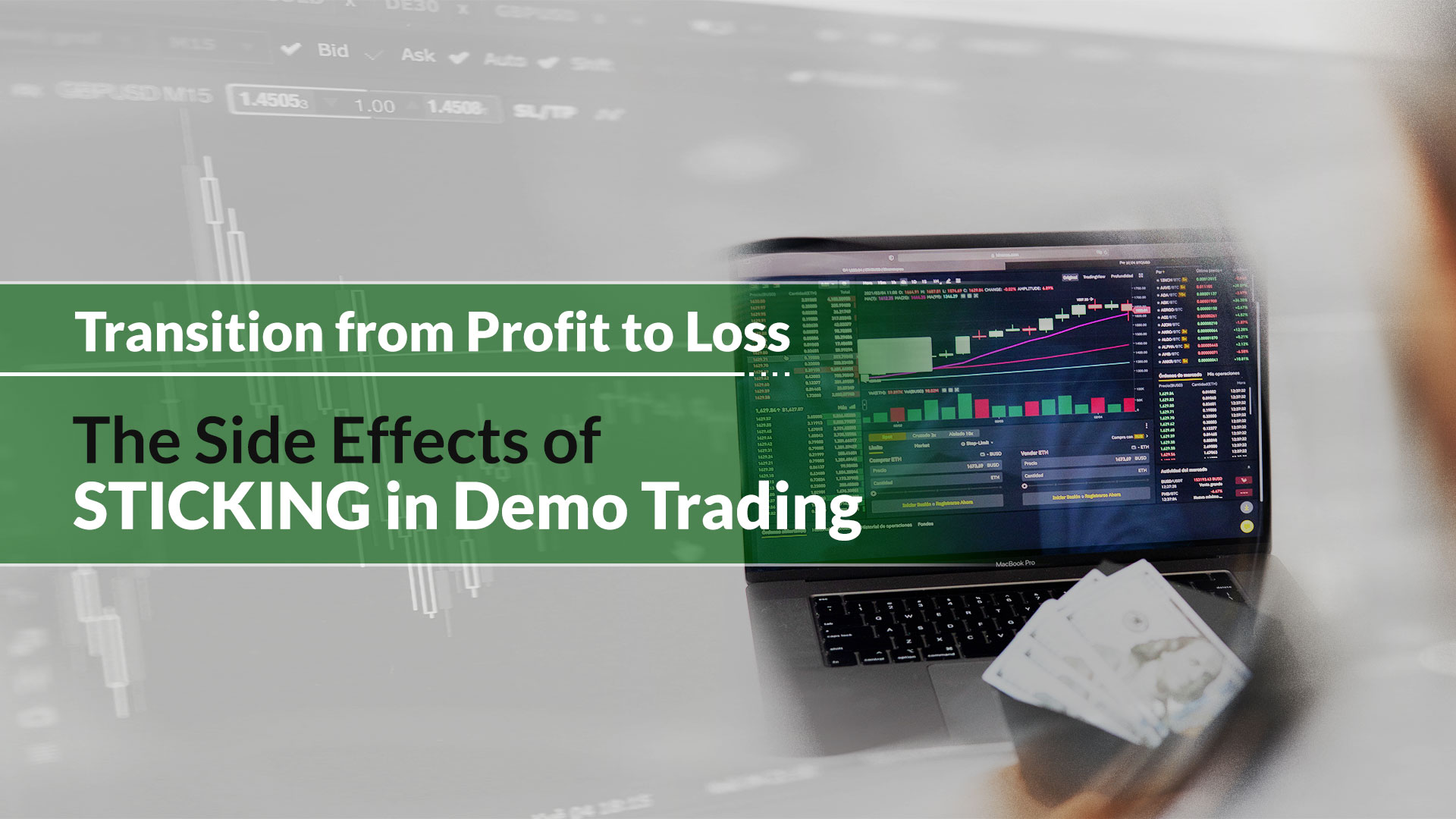 To get involved in a real trading environment, new investors almost usually begin with a trial trading account. While using a demo account to try out a broker's system is an important step in understanding it, it is NOT a means to practice trading. Thousands of newcomers who get trapped trading in "trial" form for years only to discover and "to perfect" their trading strategy that their abilities acquired in a trial environment generated negative returns in a real marketplace are a monument to this mistaken concept.
Demo trading account?
A demo/trial trading account is a type of account provided by trading systems that are loaded with virtual funds and allow a potential client to test the trading system and its characteristics before opting to open a live account. A wide range of online trading systems, including stock trading networks, commodities exchanges, and foreign currency trading networks, provide demo accounts.
Long durations of demo activities in a market may be more damaging than useful to your trading performance. Here are Four side effects of having extended durations of demo trading, especially for beginning traders.
Emotional Isolation
The true obstacle in being a great trader is being able to make smart trading judgments while dealing with the emotional intensity of risking your hard-earned income. In a virtual space, there is no mechanism to duplicate that trading atmosphere. Some investors try to get around this problem by establishing objective trade goals that they must achieve before moving on to a real trading account. For example, you could think to yourself, "If I can perform in a structured way and achieve a particular demo income, I can trade in a real environment." Nope. That isn't how it works.
You'll never experience trading live without putting real assets on the line. And we're only discussing feelings here. The real trading experience (whether or not your method works) is a different story.
Setback on the psychological front
Some traders mistakenly assume that victory in paper trading is the first move in their trading career. However, if you look about it more carefully, a lengthy demo trading period might really hold you back. You're locked at the beginning of a so-called learning curve predicated on a "false" market. Demos are for learning and familiarizing yourself with trading platforms, not for practising real markets. If you believe differently, you may be squandering your time learning a simulation that has little or no resemblance to a genuine market.
If you enjoy generating money in a virtual market, keep in mind that your gains are as closely linked to your real account as Monopoly will be to your actual bank account. There isn't any link. In the worst-case situation, your demo trading fails. You're back to the first step, but this time in a demo setting. In a real-world setting, fine-tuning your trading strategy might make a significant impact in terms of real-world learning, real-world trading, and, eventually, real-world earnings (and losses).
There is no platform for developing sound financial planning skills.
Searching and reading about financial planning or trading psychology isn't always enough to understand risk in trading. Not at all. The majority of it is learnt on the job, via trial and error, drinking grit, making costly errors, putting real money on the line, and being financially ruined. In a live trading account Vs a trial trading account, your reaction in effect and action may differ drastically if a trade goes in the other direction. In trial form, you could still feel detached, but in real form, you'd be on the verge of panicking, especially if lots of money were on the line. You will trade with a high focus if there's a real asset on the trading line. Real growth has the same effect. And, more importantly, actual loss. This level of affective and psychological intensity is impossible to recreate in a paper trading account. And you can't possibly carry your sloppy demo attitude into a real-life trading situation.
Expectations are unrealistic
Have you ever noticed how the CFTC and NFA demand all commodities trading advisers to declare whether their deals are "real" or "imaginary?" It's because they're so unlike. They're sometimes linked, but in most moments, they're not. Trading effectively on a demo for an extended period of time might lead to an overestimation of your own talents. So, what if you earned a million dollars trading on a trial account? Being a "trial millionaire" has no value; it demonstrates nothing, does nothing, and is nothing. When you're just getting started with live trading, having high expectations may be the final item you want.
Investing with a live account allows you to learn firsthand how important discipline is for risk management. On a demo account, discipline appears to be unneeded, and the use of stop losses is frequently regarded as a barrier to success. A real-money trader understands that these two characteristics are just as essential, if not more, than a method that indicates entry and exit locations. Trial accounts, however, are necessary to understand trading, how the trading system works, and how to build methods for free and without risk, even if they do not allow you to design the psychological component of trading.
Join Us to Learn How to Succeed in Your Trading
person_addRegister