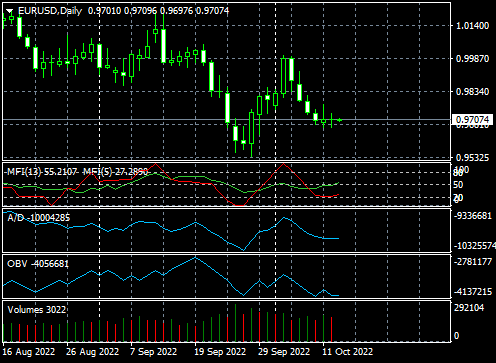 • EURUSD – First key support level of EUR/USD: 0.973791
• Second Key support level of EUR/USD: 0.967166
• Third Key support level of EUR/USD: 0.953867
• First key resistance level of EUR/USD: 0.9831
• Second Key resistance level of EUR/USD: 0.992592
• Third Key resistance level of EUR/USD: 0.999373
• First key support level of USD/CHF: 0.991699
• Second Key support level of USD/CHF: 0.98511
• Third Key support level of USD/CHF: 0.978514
• First key resistance level of USD/CHF: 0.997918
• Second Key resistance level of USD/CHF: 1.002094
• Third Key resistance level of USD/CHF: 1.005115
• First key support level of GBP/USD: 1.091843
• Second Key support level of GBP/USD: 1.080054
• Third Key support level of GBP/USD: 1.063079
• First key resistance level of GBP/USD: 1.099623
• Second Key resistance level of GBP/USD: 1.117777
• Third Key resistance level of GBP/USD: 1.148668
• First key support level of USD/JPY: 145.492659
• Second Key support level of USD/JPY: 145.233783
• Third Key support level of USD/JPY: 144.894326
• First key resistance level of USD/JPY: 145.866966
• Second Key resistance level of USD/JPY: 147
• Third Key resistance level of USD/JPY: 148
EURUSD and strong downward trend!
With the dollar's lead and its strengthening, a strong downward trend prevails in the EURUSD currency pair, where the sellers in each series obtain newer price floors. So far, they have succeeded in obtaining the lowest price level of 0.953633. In long-term periods such as monthly, there is still no solid and clear reason to stop the price decline, and in case of more pressure on the dollar, the price will have the potential to decline further and reach the support level of 0.954 again. (General warning for buyers in any time frame)
In the weekly time frame, the price issues a weak warning for the weakening of the downward trend by forming an inverted hammer candlestick pattern and a candlestick with a relatively long lower shadow (due to the low validity of these candlestick patterns in a downward trend and selling pressure, the issued signal is not strong or ideal). In the current conditions, the price is completely oversold in the weekly and daily time frames. In case of the formation of a price floor and its stabilization in the daily time frame, the price will have the potential to correct and rise, although this process goes on weak. For example, if a price floor is formed in the range of the support level of 0.967217 and stabilizes it, the price will have the potential to rise and increase up to the price level of 0.977 and, in the next stage, up to 0.98300.
CloseOption Team
Join Us to Learn How to Succeed in Your Trading
person_addRegister