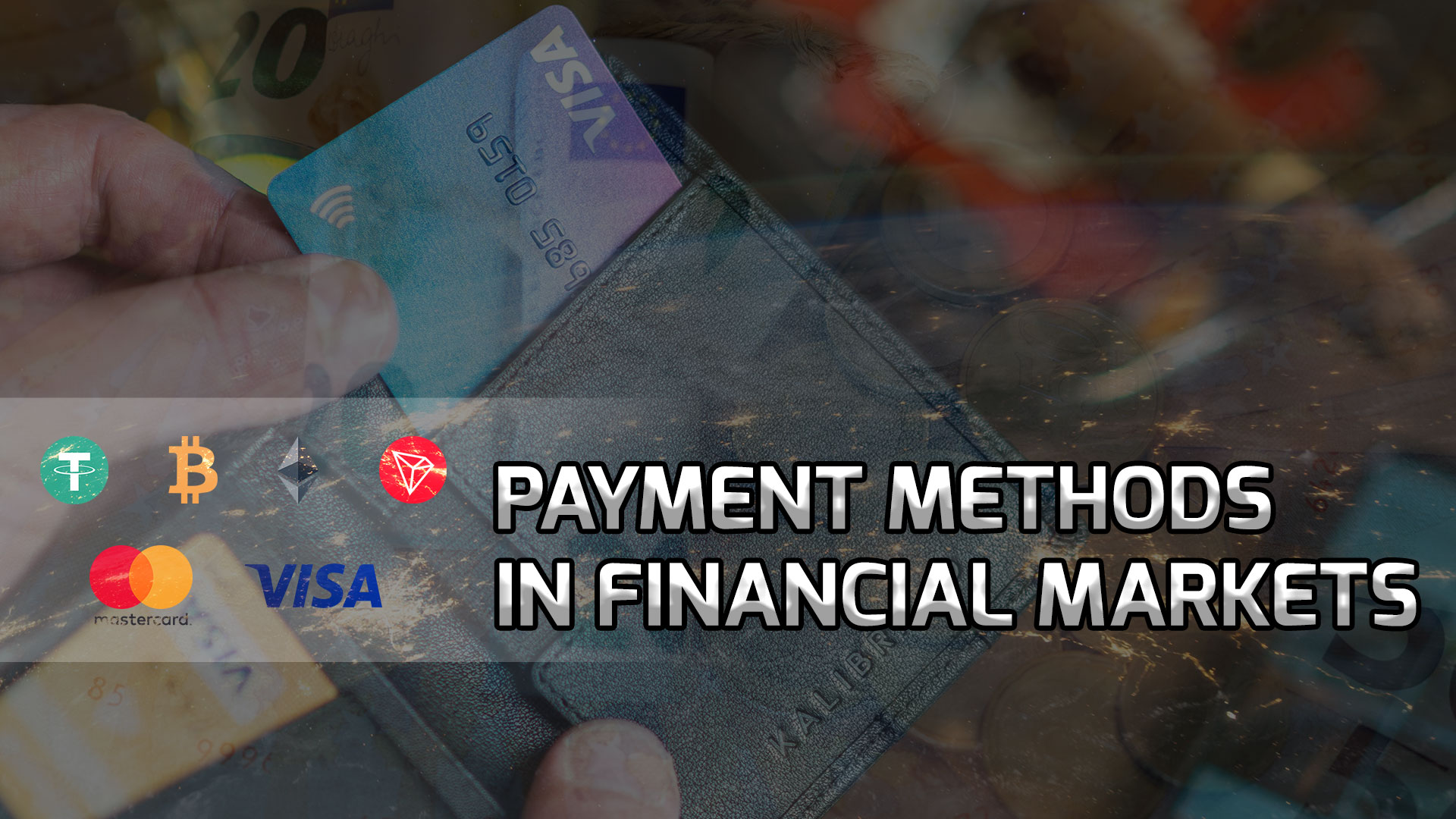 An overview of payment methods in financial markets
A payment system is described as a defined community of institutions and a collection of tools and methods to enable financial circulation within a particular region. Traders, generally, use these methods as bank-like intermediaries to limit risk. Additionally, such intermediaries organize the resource exchanges entailed by actual and financial affairs as effectively as possible. A […]
A payment system is described as a defined community of institutions and a collection of tools and methods to enable financial circulation within a particular region. Traders, generally, use these methods as bank-like intermediaries to limit risk. Additionally, such intermediaries organize the resource exchanges entailed by actual and financial affairs as effectively as possible. A list of payment methods is presented in the following:
Bitcoin: Bitcoin payment platforms enable a complete payment system, allowing for the simple transfer of bitcoins in any volume from anywhere on the planet, from any smartphone or device to a merchant's account in a wide range of business fields. Furthermore, Bitcoin offers crypto payments to groups to combine through an API plugin to obtain transfers throughout the globe regardless of market size and volume. Some of its advantages are:
1. It is a safe and reliable payment method because it is offered by Japan's payment mechanism founder and major bitcoin corporation.
2.There is a low transaction cost.
3. Sales profits can be readily balanced.
Alipay: In China, Alipay is the most common third-party financial affairs provider, with over 500 million users and more than 120 million daily payments processes. Alipay Wallet, the company's main product, is a digital wallet containing a mobile app that enables traders to make purchases directly from their smartphones. Originally, This method was established by Alibaba Group and its founder, Jack ma, in 2004. For people who seek to develop their trading in China and abroad, Alipay is a critical choice to facilitate their financial affairs. So far, more than 80,000 stores use it in almost 70 markets.
BPay: Bill Payments (officially referred to as BPAY), primarily based in Australia, is a practical payment method that helps companies to arrange payments easily. It is Australia's most well-known payment facilitation service mainly due to its high efficiency, security, and simplicity. Moreover, BPay payment service allows customers to do the transactions directly from their bank account to another company's pre-identified bank account. BPay often has no fees for transferring funds.
MasterCard: Mastercard is one of the most well-known financial companies in the world. Generally, Customers can use their Mastercard credit card to shop for merchandise and services in both online and physical shops. In other words, Mastercard facilitates payment transfers through the proprietary multinational payments system, which typically includes the Mastercard account manager and a merchant, as well as their respective financial institutions.
Advantages:
It is the most common card for online purchases in the world, alongside the Visa card.
The majority of banks and acquirers use Mastercard.
The use of 3-D Secure has improved security.
All currencies are supported.
PayPal: It's an online banking app established in 2015 that facilitates financial services between parties through an online system. You enter your bank account, credit card, or debit card details, and you can select which of your PayPal cards or accounts can be used when you make payment. Alternatively, you can still receive funds from a particular source. Your PayPal supports many payment options, including PayPal Cash Plus account balances or PayPal Cash, rewards balance, PayPal Credit, debit or credit cards, and a bank account.
Perfect Money: Perfect Money is a global banking service that allows customers to make online payments and seamless money transfers over the Internet, providing Online shoppers and business owners with unique opportunities. Additionally, perfect money was also developed as an automated payment mechanism for non-cash online transactions in 2007 in Panama. Its framework is designed to be a payment mechanism for fast and safe contexts in the business world as well as between individual parties.
Skrill: Skrill is a payment system company found in 2001 that provides a number of payment processing and money transfer services. Since its inception, Actually, Skrill has grown to work in over 120 countries, with the digital wallet available in 40 different currencies. Customers can deposit money into their Skrill wallet using various ways, including credit cards, bank transfers, and a variety of other alternatives. Afterward, the funds may be used to pay retailers, other Skrill customers or converted to cryptocurrencies.
Wire Transfer: A wire transfer, also known as a bank transfer or a credit transfer, is an electronic payments system that allows one individual or organization to transfer funds. Various wire transfer networks and operators offer a range of alternatives in terms of payment speed and certainty and the expense, volume, and value of transactions.
Visa Card: As well as some of the popular methods, Visa Card also is one the most trusted payment system in the world of Binary and Forex. Visa Card is almost accepted by most of the platforms in over 150 countries around the world. The fees are negligible so that users can easily use the system. Visa Card has got world-class security that motivates you to choose it as your default payment system. Visa Card has more layers of security, so it helps you to fight against any fraud.
WebMoney: WebMoney is a Russian online payment settlement system owned and run by WM Transfer Ltd, which was established in 1998. It is one of Russia's biggest electronic payment processors by a number of subscribers, with 41 million registered accounts, 300,000 daily weekly customers, and 100,000 shops receiving payments via the system as of early 2020.