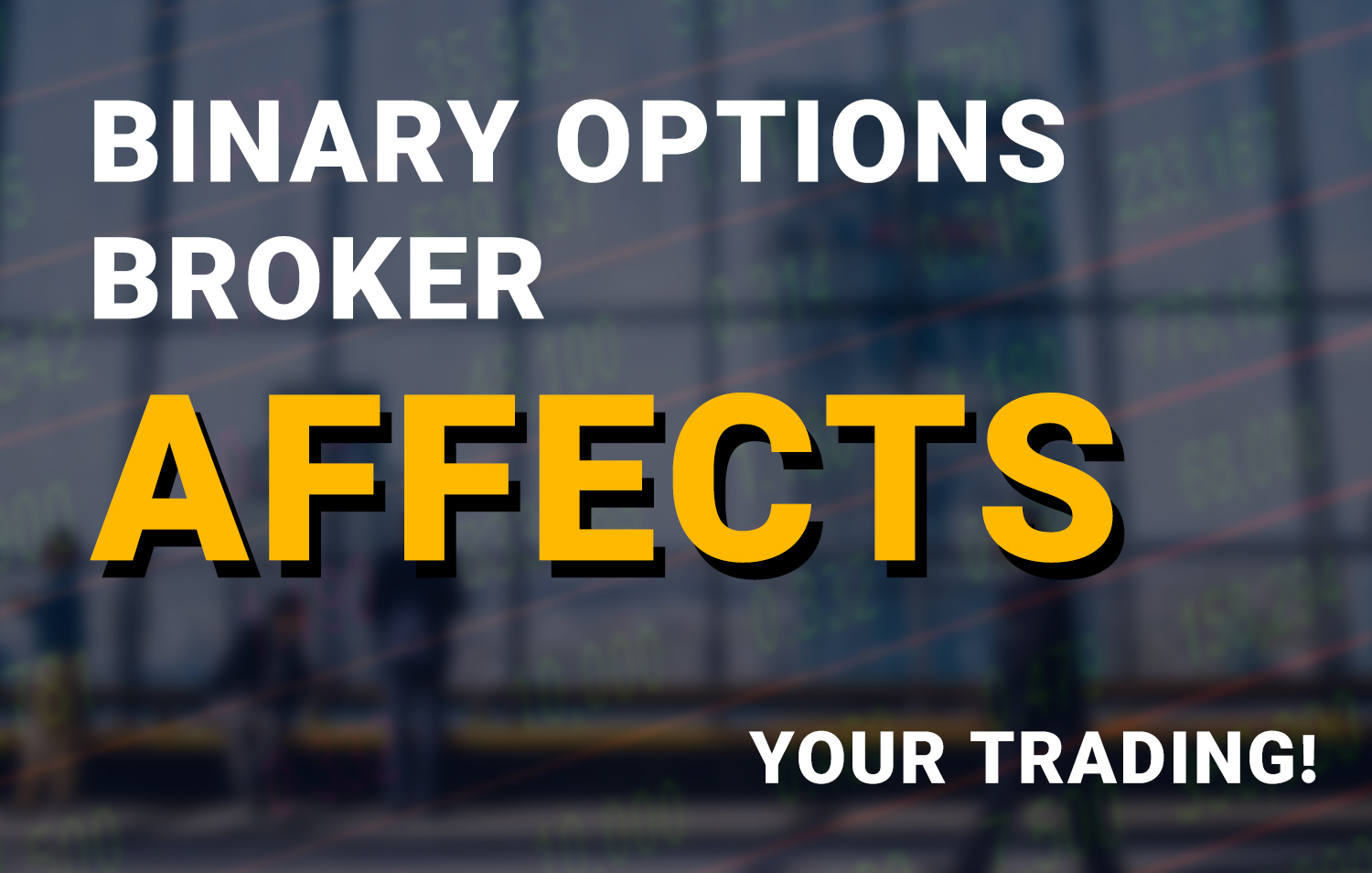 Your Binary Options broker affects your trading!
Table of Contents1 Your Binary Options broker affects your trading!1.1 What is a Broker?1.2 What is a Binary Options broker? 1.2.1 US Binary Options brokers 1.2.2 Does your Binary Options broker affect your trading? 1.2.3 The features of a Binary Options broker1.2.3.1 Trading room's tools1.2.3.2 Security1.2.3.3 Verification process1.2.3.4 Fast and useful support service1.2.3.5 Regulated brokers1.2.4 Binary Options brokers […]
Your Binary Options broker affects your trading!
What are the characteristics of a good Binary Options broker? Will my choice affect my trading? Are there any US Binary Options brokers? How can I find the list of top Binary Options brokers? If you have asked yourself these questions, you are on the right track.
The first and foremost step in starting Binary Options trading is choosing the right Binary Options broker. It is impossible to trade Binary Options without being registered with a broker since you need a platform to access the market data. As being various Binary Options brokers available worldwide, choosing the best one has become a challenge for traders. Some traders change their brokers repeatedly without any logical reason. Interestingly, when you ask them about the reason, they would say they feel the other could be better. But why? Please read this article to the end to know all the essential factors for choosing a proper Binary Options broker.
What is a Broker?
A broker or brokerage is a platform that provides you the opportunity to buy and sell stocks, currency pairs, and other kinds of assets through its trading room. For a deal to be executed, a broker arranges transactions between a buyer and a seller for a commission. Without a broker, you do not have access to the financial markets. In other words, you cannot buy or sell anything without having an account in a broker. Your broker records all transactions, orders, and deals you make in a financial market. Since it is linked to the real-time global markets, your activities are also connected to these live markets.
What is a Binary Options broker? 
As the name suggests, a Binary Options broker is a platform through which you can trade Binary Options contracts. Binary Options trading was introduced as a tradable investment in 2008 and soon became one of the most popular and trusted markets worldwide.
US Binary Options brokers 
There are not so many US Binary Options brokers that offer Binary Options trading in the United States of America. However, US traders can trade Binary Options in offshore Binary Options brokers or platforms that operate globally and accept these traders.
Does your Binary Options broker affect your trading? 
The answer to this question is, "Yes." There are thousands of brokers worldwide, and they have different platforms with different features. Therefore, you should choose the best broker with the possibilities that fit your needs. There are some tips and notes you should consider while selecting the best option.
The features of a Binary Options broker
Some of the essential features of a Binary Options platform are listed below. By considering them, you can compare different brokers and platforms and choose the most proper one:
Trading room's tools
The trading room's tools are tools by which you can analyze a price chart and predict its future direction. Candlesticks, trend lines, Fibonacci tools, and indicators are useful tools you may need for the technical analysis of a chart. It is better to choose a broker that provides such features.
Security
You deposit your money into your real account, and in fact, your investment is involved. Therefore, the protection of your investment must be guaranteed by the broker. Using additional passwords and steps such as anti-phishing codes, Google and SMS authenticators, and also confirmation emails for deposits and withdrawals are some features that can increase your investment's security. Try to choose a broker with a high level of security so that you can trade confidently.
Verification process
Some Binary Options brokers require some strange and challenging verification processes, making it difficult for traders to verify their accounts. The standard verification process is known as KYC (Know Your Clients). Through this method, you should only upload one identity proof, such as your passport or your driving license, besides your proof of address, which could be an official bill or a bank statement.
Fast and useful support service
While using a platform, you may face some issues at any moment; therefore, a support team must be available to assist you and solve your problems. Call centers, live chats, emails, and tickets are reliable modes of customer service. Be careful to choose a broker with an uninterrupted 24/7 support service.
Regulated brokers
One of the most critical factors for US Binary Options brokers is their license and regulation. The Binary Options broker you use must have a regulation issued by a regulatory organization so that you can trust them. You should also check if the broker you trade with is legal (according to your country's laws). It is better to act in the financial markets under the related laws issued by your government.
Binary Options brokers reviews
You can compare different Binary Options brokers and platforms and make the best decision by reading internet reviews. Besides, some Binary Options brokers have a comment section in which their clients' comments are submitted. You can find positive and negative points and feedback about some US Binary Options brokers, for example, by reading available comments. Some websites also list different Binary Options brokers and rank them based on their features and performance. You can refer to such websites to get to know various brokers and pick the one which fits you best.
Altogether, the broker you choose can affect your trading. Therefore, you should consider all the necessary tips to achieve the best result.