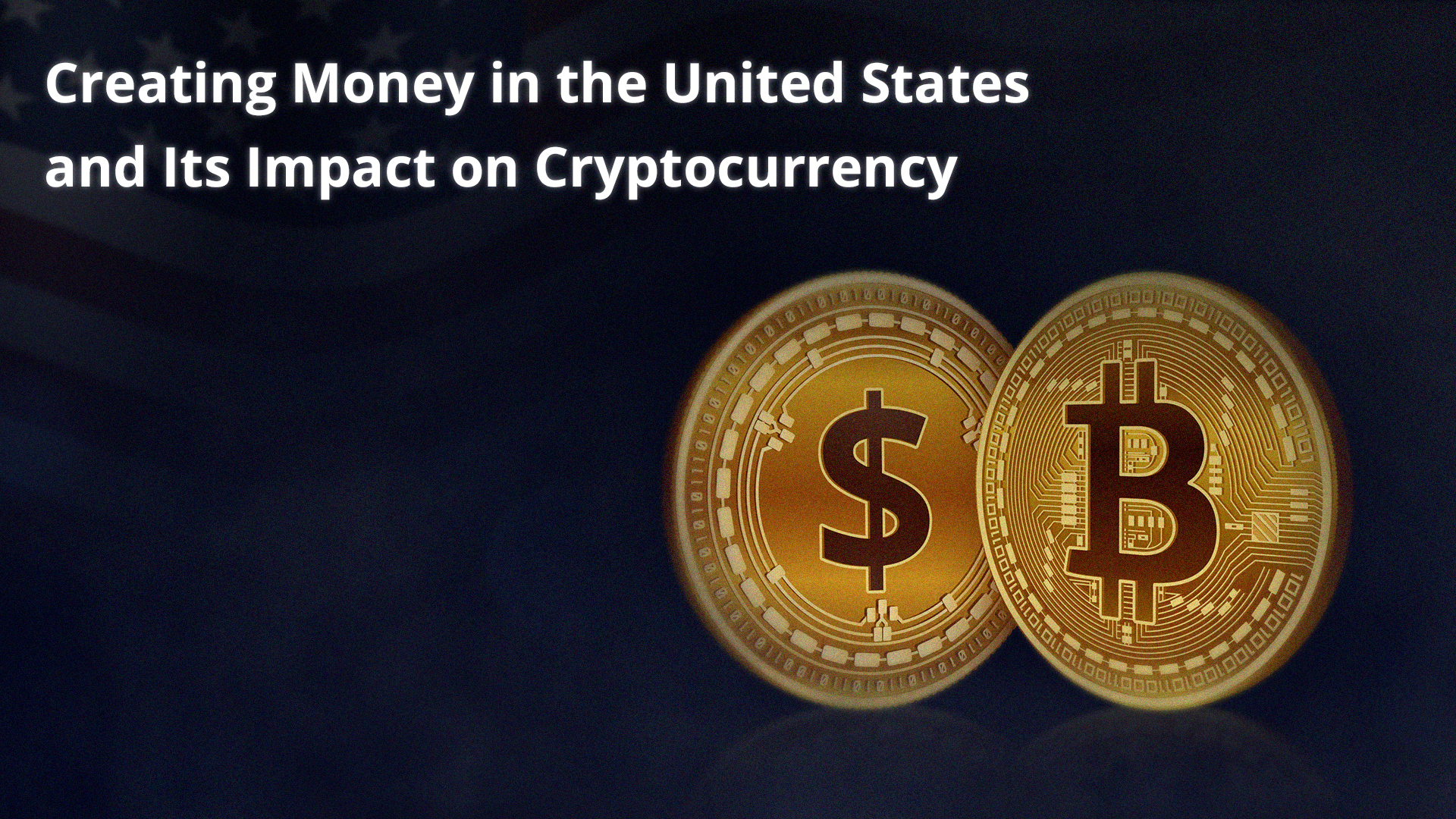 As you know, in 2019, covid 19 caused almost everyone in the world to stay at home. Something that has probably never happened in the history of human beings who use electronic money. In ancient times, all currencies and capitals were physical. For example, physical gold and the exchange of goods for goods can be mentioned. But today, everything is electronic. Banks, remittances and all financial elements are offered electronically. There is a small amount of physical currency and banknotes among people and organizations. During this period, the United States printed more than the total amount of available dollar bills in the short term. The number of printed banknotes was much higher than the number of dollar banknotes in the world. This number is not small; In fact, about $ 3 trillion was issued before Biden's presidency and about $ 2 trillion during Biden's presidency. A total of $ 5 million trillion was created in the form of banknotes.
Money creation
Creating money is the way of increasing a government's or an economic, monetary base. The majority of the monetary base in most developed economic systems is in the form of bank deposits. Financial institutions measure the monetary base, including currency and bank deposits, to keep track of the quantity of currency in circulation. Whenever the economic base rises, money is created. Money creation has some effects on cryptocurrency and its industry. 
The impact of money creation on the cryptocurrency market
In the short term, it makes a person who has no activity but can have a free and hassle-free income. This creation of money also greatly impacts cryptocurrencies, increases the price of a cryptocurrency, and keeps it high in price. Therefore, the total volume will undoubtedly be higher than in 2020, but it will experience much more turbulence and fluctuations in the long term. Now suppose that in 2019 the total market value would not reach $ 1 trillion, but the market value today, October 15, 2021, is about 2.5 trillion dollars and is expected to reach $ 10 trillion in six months. It is expected to reach $ 4 trillion during the period of depreciation. It can be said that $ 4 trillion is a relatively high number compared to the current market value of 2.5 trillion dollars. However, this same decline in the value of the market is taking its toll, and in practice, many people are making a profit or losing their assets.
Meta description: Despite all its negative effects and circumstances, money creation has a direct and positive impact on cryptocurrencies and their industry. 
Join Us to Learn How to Succeed in Your Trading
person_addRegister