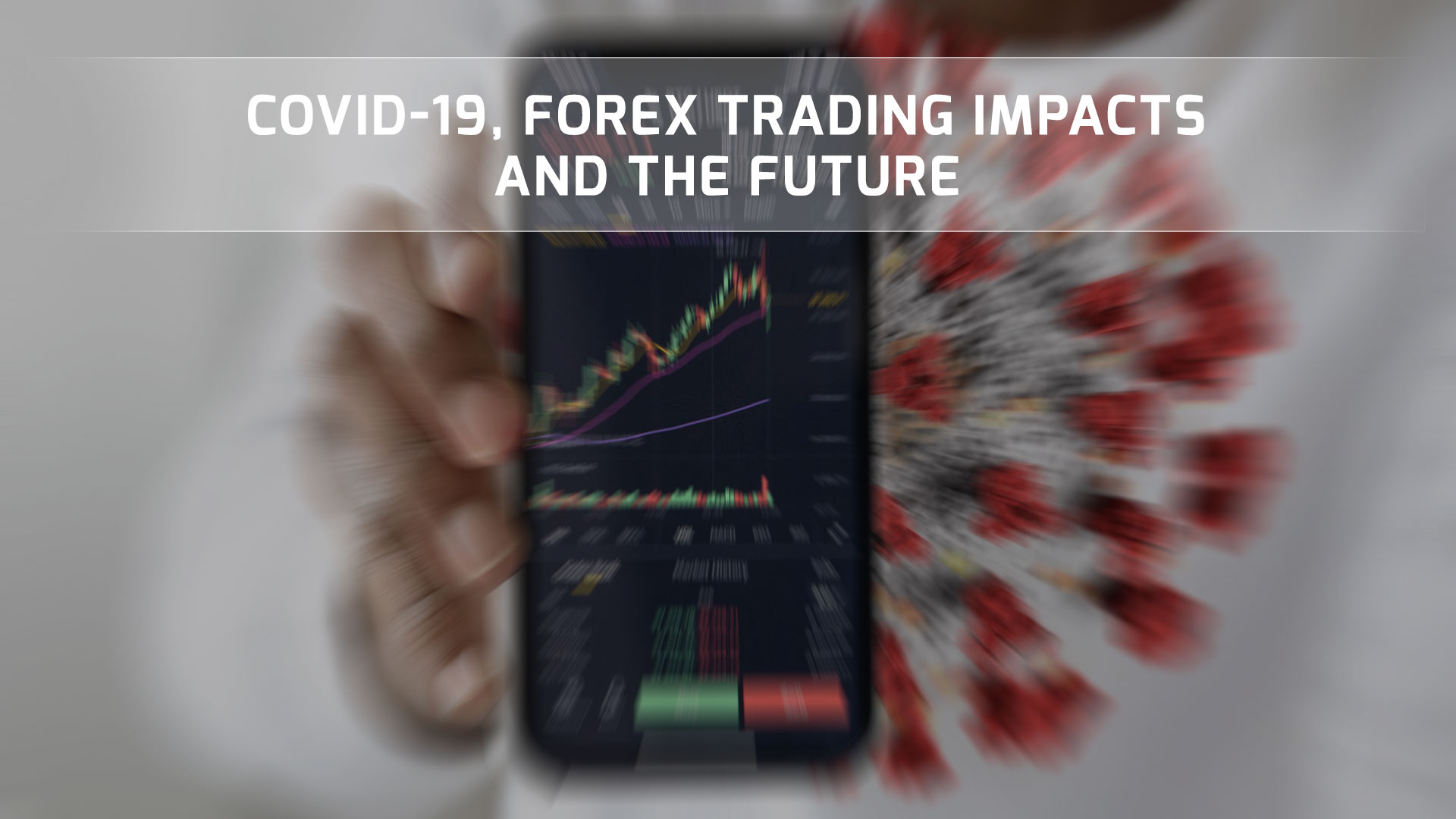 COVID-19 and Forex Trading: Impacts and the Future
In a short period of time, the COVID-19 outbreak has startled the world economy. Many countries have been forced to implement policies such as travel bans, border closures, lock downs, and social isolation to react against the pandemic. At all sizes, these policies have a significant effect on supply chains, commercial activities, and foreign trade. […]
In a short period of time, the COVID-19 outbreak has startled the world economy. Many countries have been forced to implement policies such as travel bans, border closures, lock downs, and social isolation to react against the pandemic. At all sizes, these policies have a significant effect on supply chains, commercial activities, and foreign trade. In the midst of this pandemic, financial markets, such as Forex are now experiencing major disruptions as a result of a very rapid reassessment and adjustment phase. On March 16, 2020, for example, the Dow Jones Industrial Average fell 12.9 percent, while the S&P 500 index fell almost 12 percent in one day. As the dollar price in the foreign exchange market has risen sharply during this volatility, both natural and legal traders are concerned about the impending loss of their financial assets and are looking for a plausible safe position for their portfolio investments. While the present levels of overall volatility are unusual, the effect of COVID-19 on individual currencies may differ depending on their market position, risk sensitivity, and the government's policy reaction.
In the present article, we are going to deeply investigate why and how this worldwide outbreak is influencing forex traders and markets throughout the world and provide some unique forex trading secrets to assist you to discover how to trade Forex profitably in this turbulent market.
There were multiple causes why forex trading was influenced by the Virus outbreak, which includes:
1. Spreading around the globe in a matter of weeks, Covid-19 rapidly became a global epidemic. It covered China to the United States like a wildfire. Every economic and financial market in the world has been affected.
2. Originating in China and advancing to Europe and the United States, the epidemic affected the world's most powerful economies. Even undeveloped and developing countries that had escaped the brunt of the virus were affected by the flow-back effect coming from powerful economies.
3. Administrations imposed lockdowns and social distancing regulations, affecting every business and area of the economy because no rapid remedy or vaccinations were available.
4. To mitigate the economic effects of the epidemic, central banks throughout the world used financial policy tools (such as reducing their benchmark interest rates). The money of a country is directly affected by the financial policy.
5. Various governments have launched financial stimulus policies in order to stimulate the economy. The financial policy has an immediate influence on the country's currency.
Since 2001, the global Foreign exchange market has been on an upward trend, and it continued in 2020 while the globe battled the covid-19 outbreak. During the epidemic of 2020, Forex trading skyrocketed. In the beginning, after news surfaced of Wuhan declaring a lock down because of a unique virus, brokers saw a nearly 50 percent increase in actual trading accounts on average. A large number of new trading accounts will be established as a result of an approximately 50% increase in growth. The rise in volatility, fueled by the covid-19 news, provided Forex traders with a slew of new trading possibilities. During the first trimester of 2020, average Forex trading volumes increased by roughly more than 30%.
COVID-19 has offered the globe a crash lesson in epidemiology, and millions have gained a greater understanding of economics as a result. As they look for new ways to make money, the relationship between the coronavirus and Forex trading naturally piques their attention. Both brokerages and technology suppliers face a significant hurdle as a result of this fast-increasing demand. Robin hood's recent misfortunes serve as a warning tale. Companies that are unable to manage exponentially expanded traffic are likely to miss out on near-term possibilities and risk severe long-term damage to their brands.
The demand for money is moving throughout the world as a result of a variety of factors, including unemployment, interest rate cuts, and government policies that influence industries, particularly tourism and travel. Because of the virus's claimed beginnings in China and Australia's position as China's top trading partner, both Australia and China were the first corporations to be hit by the virus. Furthermore, in contrast to Europe, Asia, and Africa, the United States is highly dependent on foreign demand. The dollar has long been regarded as the "money of last resort," which has provided it with some investment security. This, however, did not endure long. The United States is heading for an inevitable decline as a result of increased pressure on the buck from, for example, health providers and investors. This will have an impact on the success of the global market's restoration.
It's tough to exactly forecast what will happen in the Forex market for the remainder of 2021. Second, and possibly, more importantly, waves of Coronavirus might have an influence on the world's turbulent international markets. For the time being, volatility will likely remain strong, resulting in heavy trading volume. However, given the uncertainty surrounding and the near-term prospects of European economies, currency trading remains very dangerous for the time being. However, with the looming global crisis, there will be opportunities for money to increase. As a result, there should be capacity for Forex trading to become profitable by 2021.