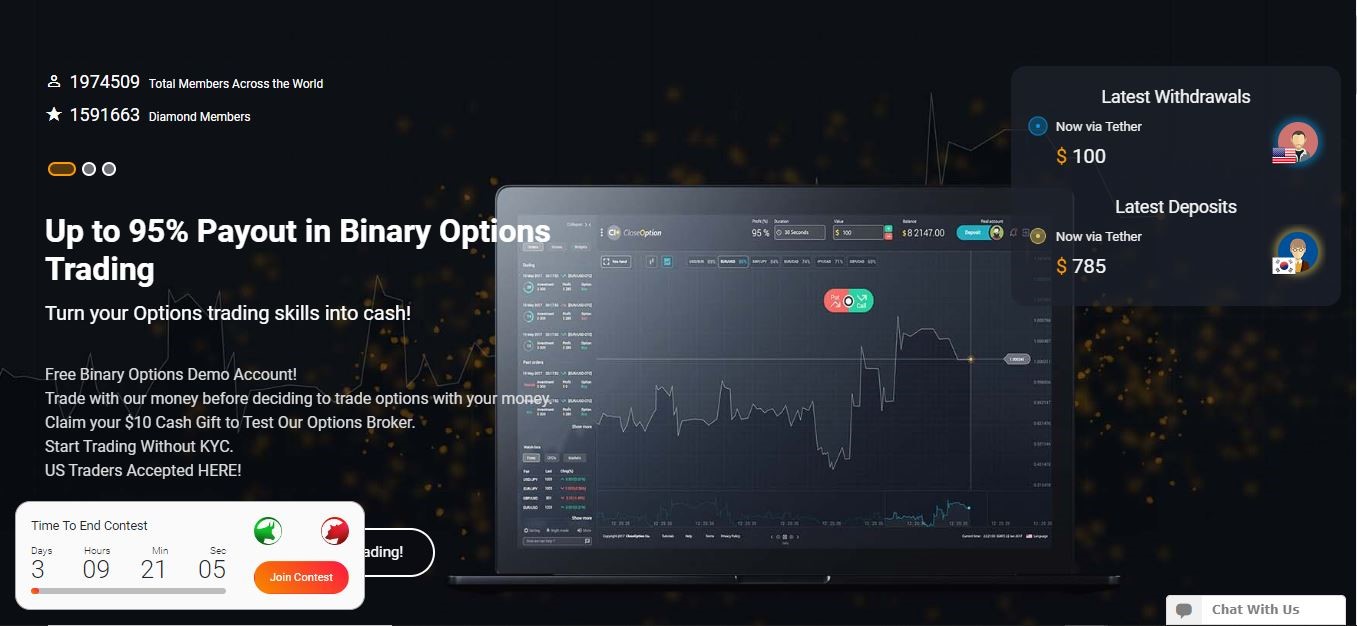 CloseOption recently received a distinguished industry award from a leading B2B software marketplace for its exemplary product quality and services.
FinancesOnline, one of the pioneering software directories around, recognized CloseOption with a Rising Star Award, affirming our product's expanding user base and growing popularity. The award is given to new binary options software that has warranted market recognition over a limited period.
The high-ranking B2B review platform validated our product's significant volume of positive reviews and social media citations as a sign of user satisfaction. FinancesOnline experts also wrote a detailed CloseOption review and determined that it delivers solid functionalities to help traders succeed. They also assessed our customer support and observed our agents as attentive and diligent.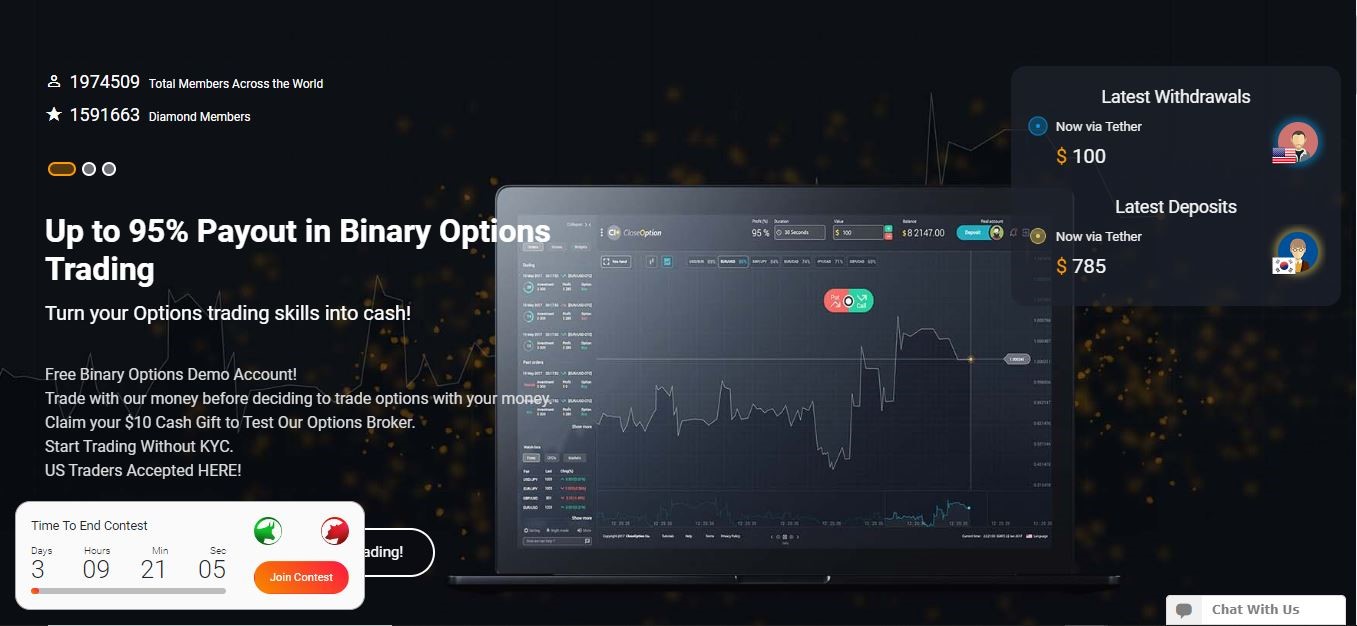 In their assessment, the expert reviewers at FinancesOnline highlighted our platform's simple and intuitive layout. Among CloseOption's features they commended are its TradeRoom, dashboard, referral program, and trading terminal.
The report mentioned how the TradeRoom platform offers essential currency-pairs information, ranging from USD-EUR to JPY-AUD. It likewise allows cryptocurrency pairs such as Ethereum and Bitcoin. Their software experts noted the application's manual tools for charting, such as Fibonacci lines, trend lines, and text. In addition, they acknowledged how the online TradeRoom platform is mobile-friendly, letting traders trade on their devices while on the go.
Moreover, FinancesOnline's software review explains how the dashboard lends users a straightforward overview of their accounts. For example, it displays their account balances and past trades. In addition, the dashboard shows other money-making activities and the latest promotions, such as deposit bonuses. Likewise, it offers helpful resources together with its quick-to-find tutorials panel.
Their reviewers also lauded the platform's unique referral program. The scheme is exceptional because it accepts demo accounts, so it's simply an open affiliate program. Also, CloseOption employs captivating banners like scrolling, lightbox, and fixed ads to make it convenient for affiliate marketers and referring traders.
CloseOption was also commended for its uncomplicated trading terminal. It showcases a user-friendly Buy/Sell control panel, and every function is available with one to three clicks. Users may view their charts as either candlestick, bar, area, or line form. Additionally, the software experts cited the platform's weekly trading contests that recognize the best 20 traders of the week.
Binary options have long been in operation. However, it wasn't until the evolution of web platforms that trading became widespread. With its intuitive features and capabilities, CloseOption is quickly becoming one of the most preferred binary options software. As the reviewers mentioned, CloseOption, with its point-and-click functionalities, is the ideal solution for traders looking for an adaptable binary options brokers system.
All these distinctive features earned CloseOption's inclusion in FinancesOnline's top user experience software solutions. As a robust and dependable binary options brokers solution, CloseOption delivers a range of tools and features that help traders succeed in their ventures and gain significant profits through this financial platform.
CloseOption would like to give thanks to FinancesOnline for recognizing our hard work. Receiving accolades from prominent organizations like this one motivates us to perform our roles better.
We would also like to convey our deepest gratitude to our clients who have trusted us with their binary options system needs. Rest assured that we will continue delivering remarkable services and features soon. We look forward to more decades of trading..
Join Us to Learn How to Succeed in Your Trading
person_addRegister