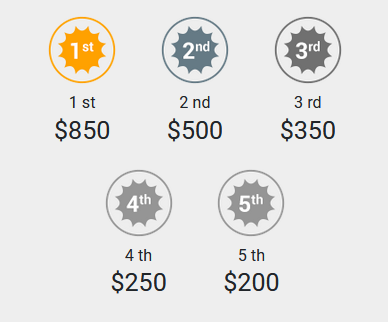 Exciting updates are in store for all avid participants of CloseOption tournaments! We're delighted to inform you that the recharge amounts for our upcoming contest have been revised, bringing a fresh wave of possibilities to boost your balance. Get ready to seize the advantage with our new recharge options:
An impressive $10,000 recharge option, accompanied by a mere $7 fee.
$5,000 recharge, accompanied by a nominal fee of only $4.
Prepare to participate in this week's thrilling contest with the following specifications:
Start date: 27/06/2023
End date: 30/06/2023
Cash prizes for the top 20 contestants: A staggering $3000
Winning criteria: Achieve the highest balance by the end of the round.
Entry requirement: A total deposit of $500.
Entry fee and recharge items: For participation, CloseOption charges a nominal fee of $5 and provides recharge items of $7 and $4 for rejoining.
Here's an additional perk: Expect prompt results within 1 to 3 hours after joining the competition. Once you emerge victorious, the prizes will be deposited into your account within 1 to 2 working days, ready to be withdrawn as cash without any conditions.
For more information and to seize this incredible opportunity, head over to the Contest page and unleash your trading prowess.
Join Us to Learn How to Succeed in Your Trading
person_addRegister