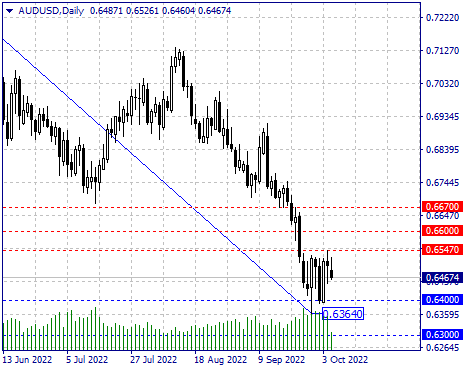 • First key support level of EUR/USD: 0.99603
• Second Key support level of EUR/USD: 0.99
• Third Key support level of EUR/USD: 0.985367
• First key resistance level of EUR/USD: 0.99987
• Second Key resistance level of EUR/USD: 1.004985
• Third Key resistance level of EUR/USD: 1.019599
• First key support level of USD/CHF: 0.978572
• Second Key support level of USD/CHF: 0.972911
• Third Key support level of USD/CHF: 0.969171
• First key resistance level of USD/CHF: 0.986948
• Second Key resistance level of USD/CHF: 0.99647
• Third Key resistance level of USD/CHF: 1
• First key support level of GBP/USD: 1.142779
• Second Key support level of GBP/USD: 1.129952
• Third Key support level of GBP/USD: 1.12
• First key resistance level of GBP/USD: 1.148015
• Second Key resistance level of GBP/USD: 1.158712
• Third Key resistance level of GBP/USD: 1.17412
• First key support level of USD/JPY: 143.932865
• Second Key support level of USD/JPY: 143.185281
• Third Key support level of USD/JPY: 142.329101
• First key resistance level of USD/JPY: 144.245899
• Second Key resistance level of USD/JPY: 144.89764
• Third Key resistance level of USD/JPY: 145.8
Technical Analysis of AUDUSD Currency Pair
Like other currency pairs, the AUDUSD currency pair has experienced volatile conditions in recent weeks. During its down cycle, sellers have reached the lowest price level of 0.63640.During its decline, the price has stopped falling further by reaching the round support level of 0.64000, and the exit of some sellers from their transactions has formed a price floor on this level.
According to the price movements formed in long-term intervals, such as monthly and weekly, there is still no solid and apparent reason for the price to return. However, in the case of stimulation and breaking of the support level of 0.63640, the price has the potential to fall further and will reach the support level of 0.63000.
By reviewing shorter periods such as daily, the price is oversold and indicates the potential for correction and rise during the next candles. According to the type of price movements formed in this currency pair, in the range of the ceiling from the price of 0.80019 to the price floor of 0.63640, a harmonic pattern of ideal AB = CD type has been formed with ratios of 61.8 and 161.8. This pattern has issued an upward warning by forming the D point.
In the range of point D of this harmonic pattern, candlestick patterns such as inverted hammer, hammer, and candlestick with a long lower shadow are observed, which indicates the potential of forming a price floor in this area and stopping the price fall.If the support level of 0.63640 is reached, the price will have the potential to rise and correct the downward trend, and in this case, buyers will look for resistance levels such as 0.6547 and, in the next step, up to 0.66000 and 0.66700.
CloseOption Team
Join Us to Learn How to Succeed in Your Trading
person_addRegister